Ripple's Swell event starts later on today, and it will be held in San Francisco. It runs until tomorrow.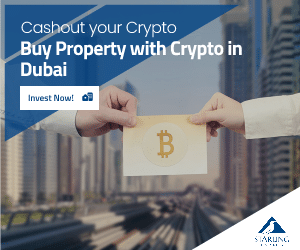 The event is scheduled to kick off at 7 am, UTC – 7, and it will include private meetings, demonstrations, and breakfast.
Main details about the Swell event
President Bill Clinton will be the keynote speaker of the event, and he'll begin around 11 am, after the opening remarks made by Ripple's CEO, Brad Garlinghouse.
"Following these visionaries on stage are some of the biggest names in payments and technology including: Ed Metzger from Banco Santander; Tokunboh Ishmael from Alitheia Capital; Honorable Sunil Sabharwal from the IMF; Colin Dinn from Siam Commercial Bank; Prajit Nanu from InstaReM; and R.J. Pittman, former Chief Product Officer of eBay," Ripple describes its own event.
You can follow along through the social media pages of Ripple on Twitter, LinkedIn, and Facebook.
The team has also promised to make available, video recaps of sessions at Swell on Youtube.
XRP community's expectations are high
XRP's recent spike in value on the markets has been caused by the good news suggesting that Ripple's product that uses XRP, xRapid is scheduled for launch in October.
We're already in October, and there are a lot of enthusiasts who are confident that Ripple will announce the launch of xRapid at their event which starts today.
They expect details on the developments of xRapid tests with banks and various remittance service providers.
The XRP community all over the world is excited at the thought that xRapid could be announced today or tomorrow along with other exciting developments regarding Ripple and their digital coin XRP.
A lot of voices in the cryptosphere believe that the Swell event will open the door towards a brand new era for Ripple and especially for their XRP token. We'll just have to wait and see what happens.