Bitso is a Mexico-based crypto exchange and also a Ripple partner.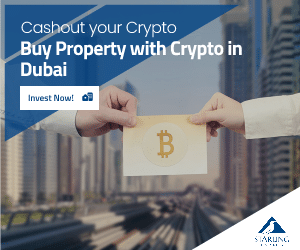 They said that they are the very first platform in Latin America to earn a DLT license from the Gibraltar Financial Services Commission (GFSC).
Regulation by GFSC
According to the Daily Hodl, custody, withdrawals, deposits, and trading will be fully regulated by the GFSC.
The info has been cited by the online publication from an official press release.
Gibraltar is a crypto-friendly jurisdiction with some pretty clear regulatory framework that allows companies to act compliantly and to also implement strict risk management guidelines in order to deliver powerful security, prevent financial crimes and also protect customer assets.
Bitso to meet all regulatory requirements
Bitso says the new license will ensure the company is meeting all regulatory requirements:
"This license gives Bitso a leading position as one of the most innovative financial services providers in LatAm and the world, by becoming the first exchange platform in LatAm, licensed and regulated by the GFSC…"
Bitso continued and said: "The DLT License understands the modern need for robust and speedy interaction with regulators in this fast-moving area of business while ensuring it continues to meet its regulatory and strategic objectives, bringing more protection and certainty for users."
The license covers transactions via xRapid
It was also reported that the license would be covering the transactions that are made via Ripple's xRapid.
It's also worth noting that Bitso is one of the first exchanges that adopted the cross border payment platform which has been created in order to give banks and financial institutions a legally compliant way to move cash using the digital asset XRP.
Via this technology, users can deposit fiat on Bitso which will then convert fiat into XRP and send the digital asset to a crypto exchange across borders where the crypto will be converted back to fiat. This process takes just a few minutes.