SEC Acknowledged XRP's Use As Fuel For Cross-Border Payments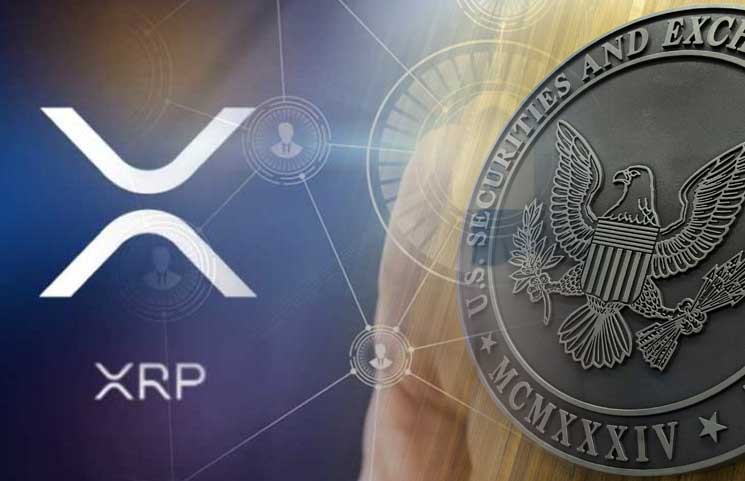 You've probably heard by now about the issues that Ripple has with the SEC.
Ripple said that it would defend itself against a lawsuit from the SEC that is claiming the company violated investor protection laws when they sold XRP.
"The suit, which hasn't yet been filed, would be one of the highest-profile SEC actions against a cryptocurrency pioneer, just as the regulator's chairman is departing at the end of the Trump administration."
SEC acknowledges XRP's use for fueling cross-border payments
It's been just revealed by the online publication the Daily Hodl that Stuart Alderoty, Ripple's general counsel, said that the US SEC had acknowledged XRP's use as fuel for cross-border payments.
The same online publication revealed that the SEC's acknowledgment of XRP's utility in Ripple's cross-border payment product, On-Demand Liquidity (ODL), can be found in the government agency's recent lawsuit against Ripple.
The section of the lawsuit in question reads the following:
"ODL involves a transaction in which a money transmitter in a sender's jurisdiction converts fiat currency into XRP, transfers the XRP to a recipient's jurisdiction, and converts the XRP into the fiat currency of that locale," the notes say.
The same notes continued and stated that "Typically, instead of holding XRP directly, money transmitters which may use ODL would rely on market makers in the sender's and recipient's jurisdictions to trade in and out of XRP in about ninety seconds or less."
Here's what Alderoty tweeted not too long ago:
To all asking for updates on the SEC lawsuit: no surprise, the legal process takes time! We may be quiet but we are not idle. Our full legal team will announce themselves shortly and we'll be filing our initial response to the SEC's unproven allegations within weeks.

— Stuart Alderoty (@s_alderoty) January 7, 2021
He continued and said: "A key point to keep in mind: Even the SEC acknowledged that our customers actually use XRP to "convert fiat currency into XRP, [then] transfer the XRP to a recipient's jurisdiction, and convert the XRP into the fiat currency of that locale…in about 90 seconds or less."
Regarding the price of XRP, at the moment of writing this article, XRP is trading in the red, and the coin is priced at $0.3247.