It's been revealed that the SEC is hunting down crypto sites that offer daily returns of up to 4.5%. Check out the latest reports about this below.
SEC hunts down crypto-related special sites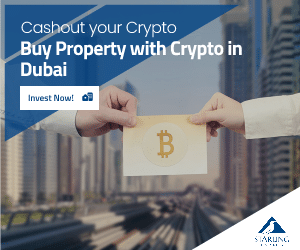 The SEC has targeted the operators of dozens of fraudulent websites that it alleges were offering "exorbitant returns" for investments. These are in a range of securities offerings, including crypto asset mining pools.
According to the reports coming from Blockworks, while the US securities regulator has gone after crypto companies for what it claims to be potential securities violations, the latest signals its continued enforcement spree against what Eversheds Sutherland partner Adam Pollet called "garden-variety" fraud and misappropriation where crypto serves as the bait.
"Stamping out run-of-the-mill fraud [and] misappropriation in the guise of crypto is a good way to rid bad actors who would leverage the appeal of crypto," he told Blockworks.
It's been revealed that the returns promised by those behind the sites reached "as high as 61.9% in 24 hours, the SEC said in a Thursday complaint filed in Massachusetts' federal district court."
The same notes reveal the fact that the defendants include the "unknown operators of websites such as GA-Investors.org (GAI), which "guaranteed" daily returns ranging from 2% to 4.5%, according to the regulator."
These private account pages included a digital wallet address that was controlled by GAI, the SEC alleges.
"Investors were then directed to purchase crypto assets from a separate crypto asset trading platform and transfer those crypto assets to GAI by sending them to the GAI wallet address listed on the private account page," the complaint states.
We suggest that you check out the latest reports about this in the original article.
US debt default could be terrible in the future
It's been just revealed the fact that the looming debt ceiling crisis could undermine the status of the US dollar as the world's reserve currency, according to House Democrat Jim Himes.
In a recent CNN interview, the online publication the Daily Hodl notes that Congressman Himes says the US has never been on the verge of defaulting on its debt before. Take a look at our previous article in order to learn more details about this.