It has been revealed that the SEC is seeing a huge blow in the lawsuit against the SEC. Check out the latest reports about this below.
SEC sees a blow in the lawsuit against Binance.US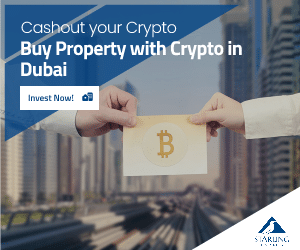 According to a recent report from Bloomberg, a US federal magistrate judge has denied the US Securities and Exchange Commission (SEC) the authority to examine the technical infrastructure of Binance's American affiliate.
This is a setback for the regulator, as they had requested permission from Magistrate Judge Zia M. Faruqui on Monday to search through Binance.US's software.
However, Faruqui rejected the idea, stating that he was not inclined to permit the inspection "at this time." Bloomberg reports that the judge instructed the regulator to come back with more specific requests.
The SEC's purpose in wanting to inspect the software was to potentially establish more links between Binance.US and Binance's global firm, which is currently the largest exchange by trading volume in the world.
In June, the SEC filed lawsuits against Binance, its CEO Changpeng Zhao, and Binance.US, alleging that they were violating securities laws.
The same regulatory agency also sued Coinbase, the leading crypto exchange in the US, for similar reasons.
Later that month, Senators Elizabeth Warren of Massachusetts and Chris Van Hollen of Maryland accused Binance of lying to Congress, prompting them to ask the DOJ to investigate the exchange's business practices.
After the SEC charges were announced, Binance.US suspended US dollar deposits and withdrawals.
SEC in the news
According to a recent blog post by a cryptocurrency exchange, the US Securities and Exchange Commission's (SEC) regulatory approach is negatively affecting America.
The post expresses concern that while other countries are taking advantage of the economic benefits of cryptocurrency, the SEC's enforcement-only strategy is resulting in the loss of millions of jobs and driving opportunities away.
Despite the SEC Chair's testimony that domestic crypto exchanges lack regulation, the exchange argues that the SEC persists in its enforcement-only approach.