It looks like the SEC decalred a war on crypto. Here are the latest details about the issue below.
The SEC says there's no need for crypto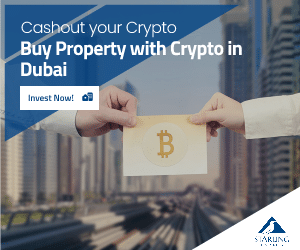 According to the Securities and Exchange Commission chief, Gary Gensler, the United States does not require any additional digital currency. His agency is currently suing Binance and Coinbase for running unregistered securities exchanges.
During a CNBC interview on Tuesday, Gensler refuted accusations that his approach was creating confusion around the legality of cryptocurrency. Additionally, he drew comparisons between his lawsuit against Binance CEO Changpeng "CZ" Zhao and the criminal case involving FTX founder Sam Bankman-Fried.
"We don't need more digital currency… we already have digital currency, it's called the U.S. dollar," Gensler said.
Gensler continued and said the following:
"We have not seen, over the centuries, that economies and the public need more than one way to move value."
SEC sues Binance
Here's an interesting tweet that sheds more light on the matter:
The SEC and Binance news today is extremely bullish for Bitcoin 🚀

btc price dropping is a perfect example of why 95% of traders lose money…

the SEC confirmed that Solana, Cardano and 99% of other cryptos are securities

which means when exchanges like Coinbase are forced to… pic.twitter.com/Ir4ktK1D0s

— Crypto Tea (@CryptoTea_) June 6, 2023
Binance, the world's largest cryptocurrency exchange, and its CEO have been sued by the U.S. Securities and Exchange Commission (SEC) for multiple violations of securities laws and other alleged offenses.
A complaint has been filed by the SEC in the United States District Court for the District of Columbia, alleging that Binance and its CEO Changpeng Zhao have violated laws regarding investor protection and put customers at risk.
According to the regulator, the accused parties have generated billions of dollars without adhering to their legal responsibilities.