There are many interesting events taking place in the crypto space these days. Check out the latest one involving Silvergate below.
Silvergate calls it quits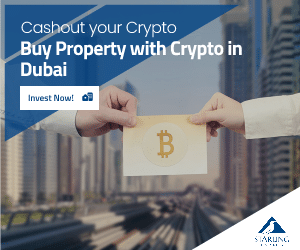 According to the latest reports, it seems that the crypto bank Silvergate is calling it quits.
The company said Wednesday it intends to "wind down operations" and voluntarily liquidate the bank, calling it "the best path forward."
"The bank's wind down and liquidation plan includes full repayment of all deposits," Silvergate said.
The online pubcalition Blockworks notes the fact that that process, according to Silvergate, involves "considering how best to resolve claims and preserve the residual value of its assets, including its proprietary technology and tax assets."
"Centerview Partners is set to be a financial adviser for the bank. Cravath, Swaine & Moore will act as Silvergate's legal adviser, while Strategic Risk Associates, a consultancy firm, is providing assistance with the transition," the same online pubcalition notes.
The also noted the fact that Silvergate's stock fell nearly 6% during the trading day Wednesday — and plummeted an additional 36% in early after-hours trading in New York.
"The crypto bank booked a $1 billion fourth-quarter loss and slashed its workforce by 40% in January."
The latest news in the crypto space – Bitcoin outlook is out for 2023
At the moment of writing this article, BTC is trading in the red, and the king coin is now priced at $21,095.
It's been just revealed the fact that the widely followed crypto analyst Benjamin Cowen is updating his 2013 outlook for Bitcoin (BTC), warning both bears and bulls are likely to get wrecked.
In a new strategy session, Cowen said that he believes the price of Bitcoin is going to chop around for the rest of the year after the bearish market of 2022, just like it did in 2015 and 2019 after mostly bearish years.
Stay tuned for more news and make sure to check out the crypto market as well.