According to the latest reports, it seems that the SkyBridge Capital CEO says that the SEC should be kept in touch with the new crypto initiatives that would benefit the ecosystem. Check out the latest reports below.
The SEC should be announced about crypto initiatives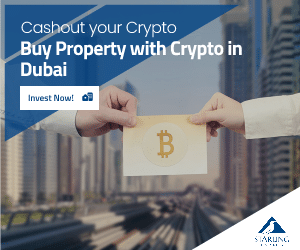 Hedge fund boss Anthony Scaramucci thinks the U.S. Securities and Exchange Commission's (SEC) powers should be balanced out with more pro-crypto initiatives.
In a new CNBC op-ed, the SkyBridge Capital CEO addressed the reasons for which using the SEC to regulate crypto technologies isn't sufficient for an industry in need of growth-fostering programs.
Scaramucci also made sure to explain the fact that the SEC is exercising more power than it needs to in the crypto industry.
"For a long time now, Gary Gensler's SEC has been the (de facto, not de jure) most prominent and outspoken regulator of crypto."
He continued and said this:
"The agency nearly doubled the size of its crypto assets enforcement unit last May. It demanded over a million dollars from Kim Kardashian for her role in pumping crypto last October (big score for everyone who had the foresight to put 'SEC publishes a press release with Kim K's name in the headline' on their 2022 bingo card). It cracked down on Kraken's staking program with a big fat (for Kraken) $30 million fine last month. The fanbase cheering on these moves isn't exactly huge."
Bitcoin to reach $50k
Raoul Pal is updating his outlook on Bitcoin (BTC) after a massive rally amid US banking failures.
In a new Youtube interview with Anthony Pompliano, Pal predicted the fact that Bitcoin could increase by nearly 80% in under a year.
Pal said that he expects Bitcoin's price will rise to as high as $50,000. He said that this would come from short selling squeezes, as people wrongly bet on the king crypto declining in value.