It seems that there's a coin out there that has managed to perform amazingly lately. Check out the latest reports below.
Digital asset performs amazingly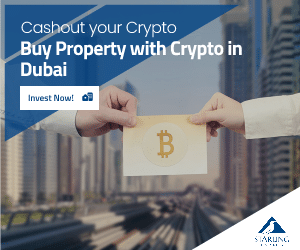 A dog-themed crypto built on the smart contract platform Solana (SOL) is surging despite the SOL ecosystem's recent struggles.
The online publication the Daily Hodl notes that Bonk (BONK), a new Dogecoin (DOGE) and Shiba Inu (SHIB) rival, has seen significant gains since its debut on December 29, 2022.
"The meme asset went from a weekly low of $0.00000008889 to a high of $0.00000439 on Thursday, a massive 4,838% gain."
The same o line publication mentioned above continued and noted the following:
"BONK has since retraced and is changing hands for $0.000002 at time of writing, representing a 1,665% gain over the past week and a 38.73% drop in the last 24 hours. BONK's upswing comes at a time when the Solana is down over 94% from its all-time high of $259."
Back in December, we revealed that SOL, MATIC have been making important moves.
Solana, Polygon and Avalanche unlocked something big
Real Vision CEO Raoul Pal says that Polygon (MATIC) and a pair of Ethereum (ETH) challengers are on the cusp of 'unlocking something big.'
In a new video update, the macro guru says that Solana (SOL), Polygon and Avalanche (AVAX) are furthering crypto adoption by carving out their own niches within the industry.
According to Pal, SOL has been cutting deals with Big Tech companies and has launched its own retail store, giving it an edge despite a harsh year for its price.
"I'm really interested in Solana because I think the team is exceptional in what they're doing. What they're doing is building a consumer chain."
He continued and said the following:
"Now, there are a lot of naysayers about it, it's down 95%, it got caught out in the whole FTX thing, but I think it's clean now because they all had to sell so now you've got this chain with retail adoption doing deals with Meta, Google, and all sorts of others."