There are all kinds of new predicitons about the crypto market these days and the latest ones about Solana might surprise some readers. Check out the latest reports about SOL below.
SOL and institutional money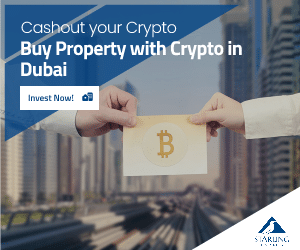 Data from leading digital asset manager CoinShares suggests that throughout 2022, institutional investors have shown a heavy preference for the smart contract platform Solana (SOL).
According to the latest CoinShares Digital Asset Fund Flows Weekly report, it seems that institutional investors have poured over $108 million into Solana (SOL) investment products this year, the most of any altcoin by far, including Ethereum.
It's been also reported that Solana's inflows from last week bring the smart contract platform's year-to-date (YTD) net flows to nearly $500 million more than the leading smart contract platform ETH's YTD flows.
"Bitcoin (BTC), leading the pack with YTD flows of $450.8 million, suffered outflows of nearly $57 million last week. Ethereum, continuing its 2022 downslide, lost $40.7 million in outflows last week," the online publication the Daily Hodl notes.
The notes also revealed that Litecoin (LTC), Cardano (ADA), and XRP institutional investment products saw $0.2 million in inflows a piece last week. It's also important to note the fact that this brought their YTD inflows to $2.9 million, $9.4 million, and $6 million, respectively.
Solana vs. Near Protocol
It's been just revealed that the YouTube channel Coin Bureau compares Ethereum challengers Solana and Near Protocol amidst massive fear and uncertainty sentiments in the crypto space.
The analyst known as Guy said on YouTube that SOL sees preferable tokenomics to NEAR.
"Tokenomics is where Solana shines. I don't know what they did behind the scenes, but the early investors managed to find a way to both have their cake and eat it and by that, I mean get access to all of their SOL and be able to sell some or even lots of it without crashing SOL's price."