Solana is looking to new rises in its price, according to the latest reports. Check out the new predictions about the digital asset below.
SOL new price predictions are out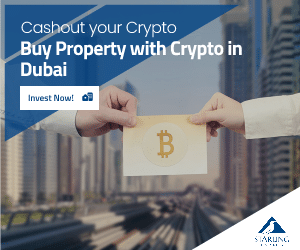 Former Goldman Sachs executive and macro expert Raoul Pal is bullish on Solana (SOL). His latest predicitons are all based on his interpretation of the technical analysis.
Pal says in this week's Global Macro Investor (GMI) newsletter that SOL is "getting ready" for an upward move.
The macro guru says that Solana has undergone consolidation. This reportedly happened after completing a pattern that indicates a reversal from a bearish to a bullish trend.
"Solana looks like it's getting ready to make its next move higher after a period of consolidation following the inverse head and shoulders breakout in April. Solana was a big bet at GMI this year and is up nearly 150% year-to-date…"
According to the macro guru, global equities could hit a new high, and this could only happen if a key resistance level on the All Country World Index (ACWI) index is breached.
As the online publication the Daily Hodl notes, "the ACWI index measures the performance of large and mid-cap equities in both developed and emerging markets."
Here's what Pal had to say about this:
"Global equities just look like the mirror image of the DXY [US dollar index] and appear to be forming a large head-and-shoulders bottom."
He continued and also made sure to explain the following as well:
"We're very close to a potential breakout now and the small bullish pennant that has formed on the right shoulder looks like just the boost needed to get us over the line. If we break 94, the measured move is new highs…"
The crypto space is surrounded by optimistic prediciotns these days, so make sure to stay tuned for more news.