Solana's SOL is making headlines following the latest achievement. Check out what CoinDesk revealed not too long ago.
Solana's SOL token is now one of the biggest cryptocurrencies by market value, thanks to growing institutional interest and the boom in NFTs and DeFi.

by @godbole17 https://t.co/q1hQiBxvBQ

— CoinDesk (@CoinDesk) August 29, 2021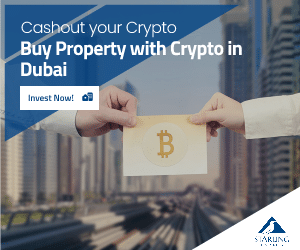 This is happening thanks to growing institutional interest and the boom in non-fungible tokens (NFT) and decentralized finance (DeFi).
At the going price of $93, the token's market cap is standing at $26.86 billion, or the ninth-largest in the crypto markets and ahead of polkadot's $25.7 billion, according to Messari. The crypto's price hit a record high of $96 recently.
"Institutional demand for SOL has increased in recent weeks," crypto financial services firm Amber Group said in a Telegram chat with CoinDesk. 
"Generally speaking, money has been flowing into Ethereum alternatives like Solana, Cosmos, Luna, and Avalanche."
This is what Amber Group said.
"Once people bought SOL and experienced the speed and low transaction costs for themselves, they got more bullish."
This is what Packy McCormick, the author of the Not Boring newsletter, noted in a recent essay titled Solana Summer.
Institutions invest in Solana
Not too long ago, we were revealing that the digital asset manager CoinShares said that Ethereum competitor Solana recorded more institutional capital inflows than any other crypto asset last week.
In its weekly report, the company reveals that Solana recorded more than twice the amount of institutional capital than ETH.
"Solana, a competitor to Ethereum offering a flexible infrastructure and faster transaction settlement, saw the largest inflows of any digital asset last week totalling US $7.1m."
The bullish moves that are taking place in the crypto space continue. The mass adoption of digital assets has been one of the main goals that the crypto space set, and things are going great in this direction.