It's been just revealed that there is a specific catalyst that will boost the price of Bitcoin. Check it out below.
Bitcoin price predicitons are out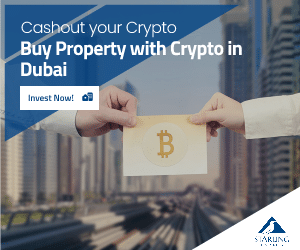 At the moment of writing this article, BTC is trading in the green, and the king coin is priced at $16,848.
Legendary investor Bill Miller made sure to explain that one catalyst is likely going to help Bitcoin (BTC) start performing well again.
In a new interview with Barrons, Miller says that Bitcoin, while volatile, has a place in investment portfolios as a "sound speculation."
"At the market low of 2020, Bitcoin was $5,800. Bitcoin is now $17,400. Roughly since then, the market is up 70%, and Bitcoin is up 190%. If anyone has a time horizon of longer than a year, you should do quite well in Bitcoin."
He continued and said the following:
"I wouldn't call that an investment. I would call it a speculation, but I would call it a sound speculation."
Bitcoin new prediciton is out
It's been just revealed that A Bitcoin rally around Christmas is something imminent, according to the latest reports. A popular crypto strategist is predicting the upcoming Christmas holiday will bring a Bitcoin (BTC) rally.
The pseudonymous analyst Kaleo said recently that a festive rally is in store for the king crypto because no one is expecting it as the hash rate remains strong.
"Santa rally [season] begins soon."
He made sure to highlight the fact that since the majority of sentiment is predicting a collapse, the odds are the opposite will take place.
"My entire timeline is ready for a complete collapse to a lower range. When the majority of the timeline agrees on something, they're usually wrong."
He says Bitcoin is going to "continue the grind up to $17,500, then accelerate and initiate the squeeze to $18,500." Stay tuned for more news from the crypto space.