Bitcoin remains in the spotlight these days due to an explosion in the mass adoption of digital assets.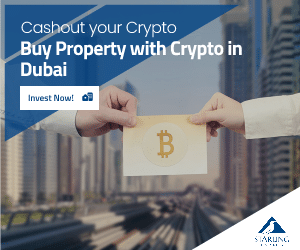 The Block Crypto reported that Square has seen $3.51 billion in BTC revenue during 2021's first quarter, according to Thursday's earnings release.
That resulted in $75 million in gross profits during the same period. The same online publication notes that "On a broader scale, Square said it made $964 million in gross profits for the period, meaning that the gross profits from its bitcoin offering contributed 7.7% to the total. The Q1 total exceeds Q4 2020's total of $1.76 billion in bitcoin revenue."
Check out the graph below.
"Bitcoin revenue and gross profit benefited from a year-over-year increase in the price of bitcoin, bitcoin actives, and growth in customer demand. In future quarters, we recognize that bitcoin revenue may fluctuate as a result of changes in customer demand or the market price of bitcoin," the firm stated.
The firm continued and noted:
"Cash App delivered strong growth in the first quarter of 2021, generating $4.04 billion of revenue and $495 million of gross profit, which increased 666% and 171% year over year, respectively. Excluding bitcoin, Cash App revenue was $529 million for the first quarter, up 139% year over year."
We suggest that you check out the complete article in order to learn all the available details.
Bitcoin adoption explodes
Bitcoin and crypto adoption is exploding in 2021 like never before. 2020 was a successful year in this direction amidst the global crisis triggered by the pandemic, but 2021 is predicted to be the best year for digital assets so far.
CNBC learned that Bitcoin could be taking another massive step towards mainstream adoption in 2021.
It's been revealed that the customers of some US banks will be able to buy, hold and sell BTC via their already existing accounts, says crypto custody firm NYDIG.
Stay tuned for more news.