After IBM announcement, the ICO platform gains momentum. Stellar Lumens (XLM) has been one of the cryptocurrencies that saw the most gains in November and continues to shine at #12 priced at $0.15 USD.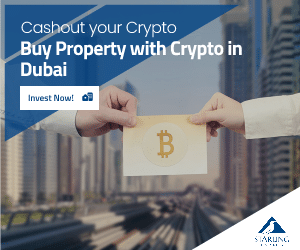 They intend e enable a way that each user can create a unique token that can be valued inside Stellar in whatever currency as you'd desire, even fiat.
As an opposition to major exchanges Stellar (XLM) intends to create ways for you to trade between users without centralized intermediaries to the blockchain such as the exchanges we know today.
Stellar Lumens (XLM) envisions a blockchain network that has an incorporated exchange that is also decentralized. By enabling each user the means to create a token inside Stellar this could be a great way to launch an ICO.
Not only a great way to launch an ICO but a great way to transfer fiat. Let's say you create a dollar token and value it 1$ and trade it in XLM to the other side of the world. You could then keep the dollar token because it will be always set to value in USD and not in XLM. Or don't, just trade it for XLM and withdraw it from the exchange.
This adds tremendous potential in the real world when we see that Stellar intends to make it user friendly to create tokens.
Steller Lumens (XLM) co-founder Jed McCaleb envisions a decentralized exchange that's friendly to both other cryptocurrencies and the current financial entities.
In collaboration with Joyce Kim, other co-founder that has been very active on social media. Read more on her on the link bellow:
https://cryptogazette.com/stellar-lumens-xlm-ibm-provided-fresh-new-validators-expectations-for-2018/ 
The battle for ICO's between Ethereum and Stellar
After the concept of data storage inside the blockchain was introduced by Ethereum through smart contracts, the vast majority of other ICO's to date were launched inside Ethereum's Network.
The problem is that Ethereum enabled smart contracts through the language Solidity, and this language is very similar to Javascript. This allows a lot of freedom when writing code and has the advantage of creating more complex structures and transactions.
This also opens up a window for developers to write malicious code and deploy it on the network. It wouldn't be the first time, in fact a lot of people have lost money this way. What Stellar Lumens (XLM) brings to the table is user friendly language that doesn't allow you the freedom that Solidity does.
Smart contracts would still be the base concept but its configuration would be more limited making it harder to exploit.
This speaks big not only in terms of security but in terms of adoption as well, user friendly language means that you don't need to hire a Solidity expert to deal with Stellar. By simplifying the structure of each contract Stellar Lumens (XLM) will be harder to exploit.
Market Analysis
Stellar Lumens (XLM) will see a lot of movement towards it once other exchanges start to list them. Currently only 3 major exchanges trade Lumens (XLM), Poloniex, Kraken and Bittrex.
Currently being traded at $0.15USD we see that Stellar is already in action with its 2 billion dollar market cap.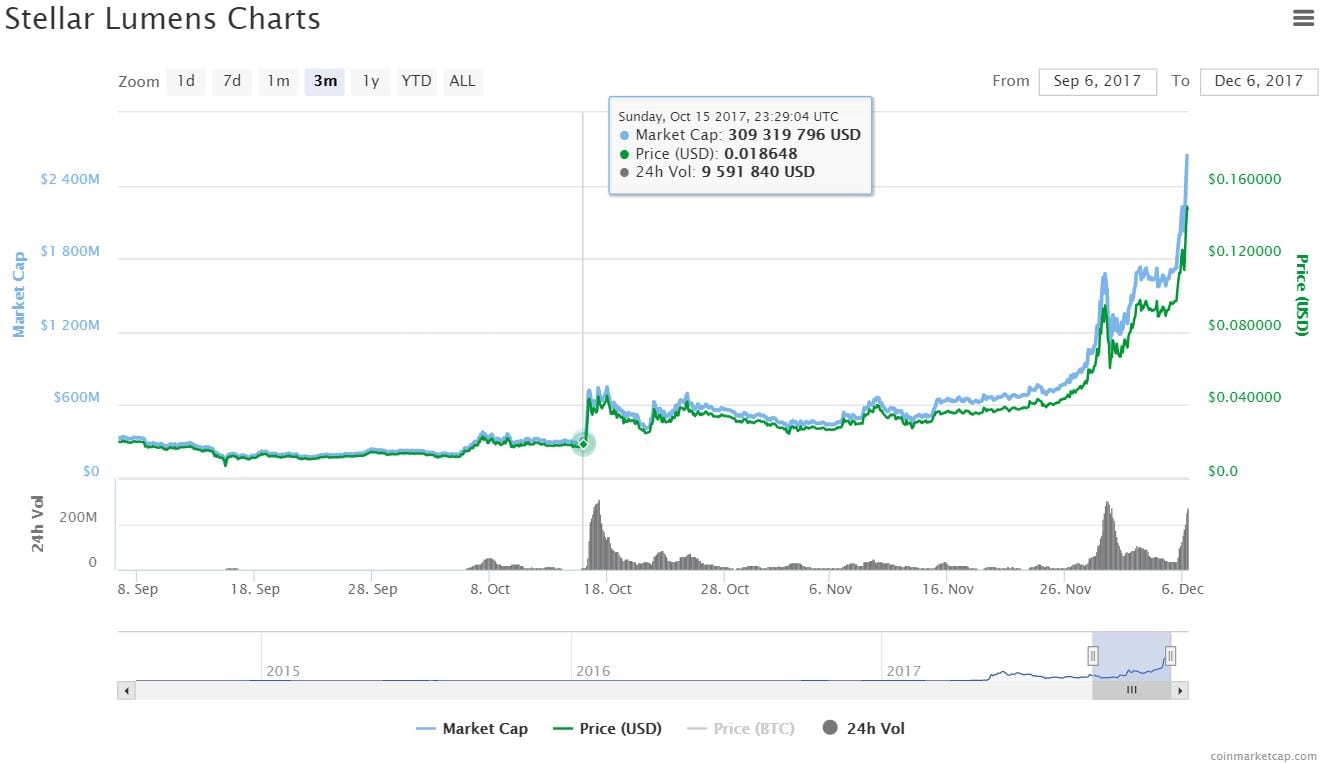 Just like Ethereum did when joining Coinbase, Stellar Lumens (XLM) is already having a major burst in its price due to the listings of the exchanges mentioned above.
CoinOne announced on their future listing of Stellar Lumens (XLM) after the most recent event where they met Joyce Kim, co-founder. This represents a big notoriety in the South Korean population. South Korea is a major reference in the crypto community.