In capitalism there is fierce competition but in the end there ends up being more than one company to perform similar tasks which gives customers the ability to choose. Ripple (XRP) has been signing up large banks in rapid fire succession and rapidly grown to over $10 billion in market cap as a new generation payment processor. Ripple (XRP) promises much faster and cheaper processing than legacy banking and is building a following as it grows out.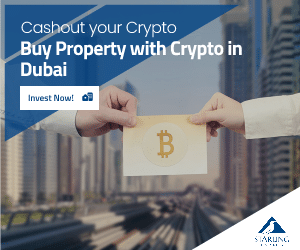 Enter Stellar Lumens (XLM). Much less well known and with a current market cap at $1.6 billion Stellar Lumens is looking to compete with Ripple as a new generation mechanism to transfer funds across the blockchain. Unlike many new crypto companies which seem to carbon copy the market leading blockchain technology, Stellar Lumens is not simply a copy of Ripple.
Stellar Lumens (XLM) technology promises all of the latest features like smart contracts, decentralized processing, and a ledger network that works via consensus to process payments in 2-5 seconds. While Ripple (XRP) is a for-profit business and has a concerning 20 billion XRP holdback for development, Stellar Lumens has a small 5% holdback of XLM for future development and advancement of the foundation. Just as Visa, Mastercard and American Express all compete for the same customers and each are very valuable companies, Stellar Lumens (XLM) is looking to compete with Ripple (XRP) but that does not mean investors have to choose only one.
Customers
Customers are key to success of Stellar Lumens. Just as Ripple has over 100 banks and growing including American Express and Santander, Stellar is adding a growing list of large companies who hope to use the Stellar network to reduce cost and speed transactions. While Ripple has focused on large financial institutions, Stellar hopes to bring in large customers but also advance microtranscations for the 'underbanked'.
The most exciting add to the Lumens network to date has been IBM which trades on the New York Stock Exchange and has a market cap of $142 billion. More importantly IBM had nearly $80 billion in revenue in 2016 all which had to be collected and processed from all over the world. This is where IBM hopes to use Stellar Lumens technology to make the movement of revenue cheaper and faster compared to legacy banking.
On the smaller scale processing comes KlickEx which grew out of a need to process payments in the underserved cooridor in Oceania, various Pacific Islands, New Zealand, Australia and the UK. KlickEx focuses on foreign transactions, remittance, compliance, and payment processing for a variety of small to medium businesses and already operates in 12 different currency cooridoors proving viability of the Stellar Lumens exchange.
Advisors Show Varying Interest in the Project
Most crypto companies have a variety of software and security engineers on the dev team but Stellar Lumens is receiving support from a variety of backgrounds who are interested in the technology but also the ability to connect people to banking. Matt Mullenwig founder of WordPress, Patrick Collison CEO of Stripe, Bhagwan Chowdhry professor of finance at UCLA Anderson, and the president of Y Combinator Sam Altman are just a partial list of those serving as advisors to the Lumens project.
Partners and Customers
Currently IBM is the clear big fish in the Stellar Lumens customer list. The remainder of signed up partners and customers makes up a group of payment processors that represent the entire globe from Asia to Europe and Africa. The list can be viewed here and includes India's largest private sector bank in Icici bank and diverse to include environmentist focuses companies like Poseidon which hopes to bring saving the earth to the financial markets by allowing the trading of carbon credits on the Stellar Lumens (XLM) blockchain.
Second Fiddle to Ripple (XRP)
At a current market value of $1.6billion, Stellar Lumens pales to the $10 billion Ripple (XRP). Name recognition aside, the next push for Lumens will be the possible addition of a large payment processor like the rumors swirling about Visa possibly testing the Lumens technology. Just as American Express and Santander did for Ripple, any announcement of a Visa, Mastercard, or large bank partnering with Stellar would jumpstart the market move for Stellar Lumens (XLM) and could propel it into the top of the crypto market.
Mastercard already has a blockchain technology but opted to develop its own technology which went live earlier this year but not much else is known about the project. This leaves Visa as the other big fish in the payment processing market. After seeing Mastercard and American Express move into blockchain technology there is no doubt Visa is looking hard at the market.
The rumors about a possible Visa – Stellar Lumens (XLM) partnership have been around for months but took off with this recent tweet on the official Stellar Twiiter account.
💻💬 ama time! ask me anything about our partnership with https://t.co/C5ja1VNlsT in the @StellarOrg subreddit this friday, 1 dec, 8pm cet: https://t.co/HTrCTmrLyE pic.twitter.com/DYuVz6HEY5

— meinhard (@meinharrd) November 29, 2017
If you look at the whiteboard on the far right of the pic you can clearly see the words, "(untitled) visa". Course the context and the remainder of the board remain unknown. If it were to be announced we could expect a nice bump for Stellar Lumens (XLM).
Conclusion
Visa market cap – $251 billion
Mastercard – $158 billion
American Express – $85 billion
Ripple (XRP) – $10 billion
Stellar Lumens (XLM) – $1.6 billion
This is not Highlander and there can be more than one large blockchain payment processor. Stellar Lumens (XLM) has a growing customer base with one big fish to catch (VISA) which could be a game changer and propel Lumens straight to the moon.