The mainstream crypto adoption has been one of the most important targets that the crypto industry has set.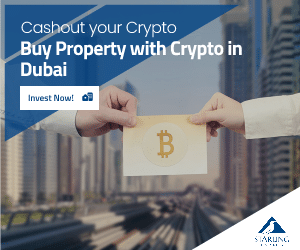 There have been a lot of moves made in this direction, and probably one of the most notable ones is the one made by PayPal.
PayPal is supporting crypto for a while, and this gave Bitcoin's price and the whole crypto market a massive boost.
PayPal made crypto available for US customers.
It seems that 17% of respondents said they have already bought BTC using their PayPal accounts, reported The Street.
Spotify to enter the crypto space
It's been revealed that Spotify could also enter the crypto space according to the latest reports about the streaming giant's plans.
There's a new job opening that shows the fact that the streaming giant is exploring whether to support crypto assets for payments.
According to the latest reports coming from the Daily Hodl, Spotify is looking to hire an associate director for its payments strategy and innovation team.
The new job listing reveals that the company wants someone who can analyze and implement its digital payments strategy.
The job listing highlights crypto and Facebook's Libra
According to the online publication mentioned above, the listing is highlighting crypto and Facebook's Libra, which is now known as Diem as the main point of interest.
"We are now looking for an outstanding Associate Director to join our Payments Strategy & Innovation team," according to the notes.
The same announcement says: "This role will report to the Director, Payments Strategy & Innovation and will play a key part in defining and implementing Spotify's payments strategy as well as leading Spotify's activity within the Libra stablecoin project and wider digital asset & cryptocurrency space."
According to Spotify, the new hire will also be taking a close look at DLT and efforts that are made by central banks to launch digital forms of fiat.
it's been also revealed that Spotify works to define the payments strategy in the medium-term and make sure that it addresses the needs of its ecosystem of consumers, advertisers and creators.
Check out the complete job listing to learn more details.