It has been just revealed the fact that there is a sustainable Bitcoin explosion to new ATH that is getting closer. Check out the latest reports about this below.
New Bitcoin race to ATH is predicted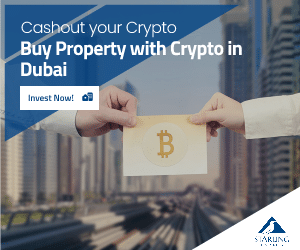 Dave the Wave, a pseudonymous trader who accurately predicted the crypto market crash of 2021, has recently expressed optimism that Bitcoin's price could be on the way to a sustainable rally back to its all-time highs.
In a recent post on social media platform X, Dave the Wave shared his analysis of Bitcoin's current price movements, suggesting that there is a possibility of a new push to BTC's current all-time high due to the strength of weekly momentum.
Dave the Wave has gained a following for his unique approach to analyzing Bitcoin's price movements.
He often uses his own logarithmic growth channels (LGC) to forecast market cycle tops and bottoms while filtering out short-term volatility and noise.
According to Dave the Wave, the bottom strip of the LGC is the "buy zone" for long-term Bitcoin holders. This is where the price has been since it appeared to have marked the bottom in late 2022.
Dave the Wave's LGC analysis shows that Bitcoin's price movements have been following a pattern of growth and decline, with the price currently in the growth phase.
If this pattern continues, it could lead to a sustainable rally back to BTC's all-time highs.
However, it's important to note that Bitcoin's price movements are notoriously difficult to predict, and there are no guarantees that Dave the Wave's analysis will prove to be accurate.
Also, his insights into Bitcoin's price movements have gained a large following, and his analysis is worth considering for those interested in investing in Bitcoin.
"Shorter-term volatility is always the most difficult to predict.
Brace yourselves for this one. Even though daily momentum is down, weekly BTC momentum is still up.
Technically, a push to the highs is possible, and with price still in the LGC buy zone [for longer-term investors]."
The analyst believes that Bitcoin bulls have reason to be optimistic, as the moving average convergence divergence (MACD) indicator, which helps identify price momentum and trend changes, is showing bullish signs.
The trader also notes that Bitcoin could potentially reach new all-time highs in a sustainable manner.
By looking at the monthly chart, he observes that when Bitcoin was last at its current price level, it only took a month of rapid price increases to surpass the $60,000 mark.
However, Dave the Wave suggests that the current uptrend is more gradual, indicating that the price is not close to reaching a point of exhaustion.