It's been revealed that the collapse of Luna managed to expose three industry issues. Check out the latest reports below.
OCC addresses crypto risks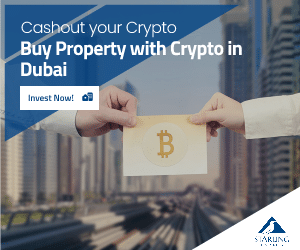 Accoridng to the latest reports coming from the online publication the Daily Hod, the head of the Office of the Comptroller of the Currency (OCC) is reiterating the risks of investing in crypto-assets following the Terra (LUNA) collapse.
In a new interview on Yahoo Finance Live, OCC Acting Comptroller of the Currency Michael Hsu says Terra's crash unveiled the fragilities of the crypto space.
"I think the Terra Luna collapse has revealed a number of things, but I really want to focus on three. The first is stablecoins are not stable. Clearly, to have an $18-billion-dollar stablecoin crash so quickly, I think showed that," OCC rep said.
They continued and revealed the following:
"Second, a lot of the growth in crypto is driven by hype. Part of the reason that Terra was able to grow so quickly, it was hyped and there were some very attractive yields that were not sustainable put onto it."
They also said:
"Third, contagion risk is real. You saw the selloff lead to both a broader selloff in the cryptocurrency market generally. I think half a trillion dollars of value was lost in a relatively short period of time and you saw some pressure on another stablecoin, Tether, which is not algorithmic. Tether briefly depegged."
Not too long ago, CEO of Kraken Jesse Powell defends his exchange's decision to list the new Terra 2.0 crypto. Check out the latest reports about the issue below.
Kraken listed the new LUNA on Saturday with the altcoin being airdropped to holders of the previous LUNA, now Luna Classic (LUNC), following its collapse in early May after the Terra community voted for the genesis of a new blockchain.
Powell says the exchange supported the new token due to "client demand."