The mass adoption of digital assets could not go any better these days. As you probably know by now, Elon Musk has been boosting Bitcoin and paving the way for the mainstream adoption of the king coin.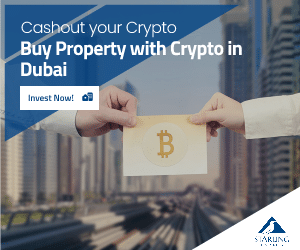 Now, the latest news only triggers more positive sentiment in the crypto space. Tesla is following through on the promise that it made to accept Bitcoin.
Musk just announced this on Twitter, saying that the company will hold on to and accumulate all BTC that is earned from sales of the company's suite of electric cars.
Tesla is using only internal & open source software & operates Bitcoin nodes directly.

Bitcoin paid to Tesla will be retained as Bitcoin, not converted to fiat currency.

— Elon Musk (@elonmusk) March 24, 2021
Not everyone was too excited about the news, and some of Musk's Twitter followers said that Tesla is only doing this for publicity.
A follower said: "If people buy Teslas in droves with Bitcoin and it continues to appreciate it's going to be a very smart move. Whilst Bitcoin might continue to go up, I just can't see many people buying with Bitcoin. Why would they if Bitcoin continues to appreciate? Keep Bitcoin and get loan."
The same person continued and said: "People can already buy with Bitcoin by selling BTC and buying with $. Feels like wasted effort although Tesla getting lots of free publicity from it so maybe that's the return. Please publish each quarter number of cars bought using Bitcoin and value of BTC at the time of purchase."
Bitcoin optimistic predictions
The optimistic predictions about the price of Bitcoin continue. The latest one comes from Kraken's CEO Jesse Powell, who said that BTC is on its way to $1 million. Meanwhile, governments continue to adopt loose monetary policies.
In a new interview on the H3 podcast, he said that he believes that there's still time to jump on the Bitcoin bandwagon – he said that the king coin is on its way to an increase of nearly 1,720% in the coming years. Check out more info about this mind-blowing prediction in our previous article.
At the moment of writing this article, BTC is trading in the green, and the digital asset is priced at $56,901.04.