The crypto market has been seeing a lot of volatility lately and this freaked out a lot of investors. The truth is that a lot of events triggered price drops for a while and this had investors hit with fear and uncertainty.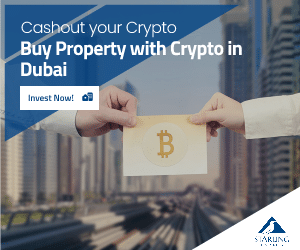 But, the truth is that the crypto market is slowly but surely getting out of the bearish zone in which it's been lingering for a while. Check out the latest reports below.
The crypto market is out of the bearish zone
Check out the following tweet from a thread that brings a lot of interesting info about the crypto market.
This is the point when I remind everyone that the market exists to part us from our money, and if you are not sufficiently paranoid, they will take your money.

The Bear case is so easy to make here that you would be crazy to bet against it.

Read this article from Friday

— Paulo Macro (@PauloMacro) July 4, 2022
Bloomberg just noted in their article that lately, t has been a good time to be short the market. But the success of bearish traders in 2022 goes beyond luck.
"With the S&P 500 down about 20% over the six months, baskets tuned to the favorite bets of those speculating on declines are showing bigger losses," according to Bloomberg.
The same prestigious publication made sure to note the fact that an index of most-shorted stocks kept by Goldman Sachs Group Inc., for instance, is down 37%.
This is suggesting the pessimists have done a particularly good job trawling for companies most exposed to the downdraft.
"A lot of high-flying stocks were bid up to silly levels," said Michael Purves, founder of Tallbacken Capital Advisors.
He continued and stated the following:
"They were the first to provide good shorting opportunities."
The crypto market on the other hand, is no longer bearish. Check out the following tweet:
Too many analysts (including many I respect) have forgotten to respect the market first and foremost!!!

A market that no longer falls on a parade of failures and bad news is no longer bearish.
2/8

— Paulo Macro (@PauloMacro) July 4, 2022
He concluded by saying:
"But in between these two is a *small* window of opportunity/damage and those who are aggressively expressing a bear view may do well to take some of the above to heart and … just listen to the market. Always do your own homework. And definitely do not listen to me."
Check out his complete thread. 
The crypto market starts to be surrounded by optimistic sentiments again.