The crypto market has been looking great lately, with Bitcoin being above to hit $50k once again.
Crypto market to see a healthy correction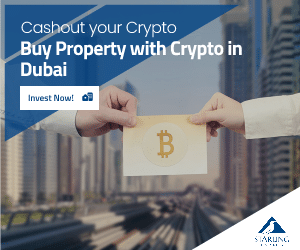 It's been just revealed that the crypto strategist and trader Michaël van de Poppe said that he believes Bitcoin and the crypto markets are likely due for a "healthy" correction.
He also said that Bitcoin (BTC) must stay above a key level if it wants to keep going higher.
"If we lose $48,000, we could be having a very harsh correction towards any of these lows again ($44,600) and potentially even $41,400. And that's probably going to give some pain to the altcoins, too…" he said.
He also made sure to point out the fact that the sentiment of investors changed from fear to greed amidst the recent strength of the crypto markets.
"We've just witnessed sentiment going from a funeral state towards, 'We are buying lambos again.' In between, you've got a healthy corrective move that is needed for the markets to continue moving afterwards, which means that I'm looking at such a structure right now."
He pointed out the fact that if BTC goes below $48k,  it could ignite the start of a corrective move that sends the coin down to support at $44,000.
At the moment of writing this article, BTC is trading in the red, and the coin is priced at $48,418.77.
He also addressed Ethereum and said that the coin would probably revisit its immediate support below $3,000.
"I think that based on the fact that we just made a higher low, we are eager for a retest of this higher low here ($2,980). Especially if Bitcoin is not able to break $51,000, I think we're going to build up some more strength…"
At the moment of writing this article, ETH is also trading in the red, and the coin is priced at $3,202.38.