More and more analysts are saying that the real move for Bitcoin is around the corner. Check out some of the most bullish reports below and find out what we can expect from the king coin.
Bitcoin expects massive price moves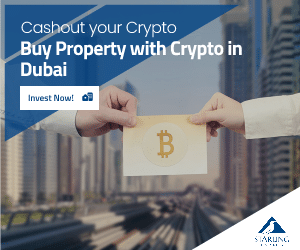 The popular analyst who correctly called Bitcoin's rally this month says BTC still has more upside potential, according to the latest reports.
Pseudonymous analyst DonAlt said that near the end of this month, BTC could see an influx of fresh capital from high timeframe (HTF) investors.
"The best part about this rally is that the HTFs are still bearish. Once this monthly closes, the monthly will finally flip bullish. So technically, the HTF guys should start arriving in two weeks, and all we got so far is just front running, and the real move is yet to come."
At time of writing, BTC is trading in the red, and the king coin is priced at $22,795.
According to DonAlt, Bitcoin will continue to rally until bears stop shorting Bitcoin.
"My narrative for this rally is basically sidelined capital pain fueled by bears retard shorting sub $20,000.
That narrative doesn't really allow for pullbacks until we're getting close to the top.
So up only until bears/sidelinooors buy, then down only for a while is my best guess."
Capital rotation around the corner?
DonAlt says that the ensuing consolidation period of Bitcoin could trigger capital rotation into altcoins.
Here's what he had to say about the matter below:
"Best case for [altcoins] in my opinion is:
BTC rallies hard nuking BTC pairs (~$26,000-$30,000)
BTC temporarily tops and nukes
BTC dead cat bounces (on lower timeframes) while alts go nuts
Everything resets so we can continue going up."
Stay tuned for more news from the crypto space and make sure to check out the crypto markets as well.