The FTX crypto exchange disaster has been making waves in the crypto space, with the prices dropping to new lows. Now, it seems that the market is recovering slowly. Check out the latest reports involving the exchange.
Chainlink offers proof of reserve solution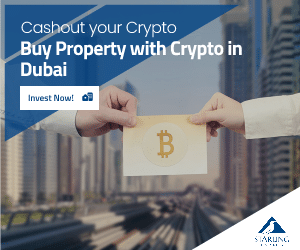 It's been just revealed that the team behind Chainlink (LINK) says the decentralized oracle network is offering a service that can address the transparency issues in the crypto industry after the recent FTX disaster.
Chainlink Labs noted that the blockchain's Proof of Reserve Solution (PoR) is designed to prove the reserve data of projects and organizations. It's important to note that these include  exchanges, stablecoins, and traditional financial institutions.
The system works by automatically updating on-chain smart contracts. This happens when the balance in reserves changes.
"Crypto is at a crossroads. Will crypto continue to repeat the mistakes of the traditional black-box financial industry? Or will a better system emerge? A better system is possible, & Proof of Reserve is one way Chainlink is providing the transparency that users demand."
As the online publication the Daily Hodl notes, the service was launched in 2020, but Chainlink Labs is actively promoting the service now following the collapse of FTX.
"What was once the second-largest crypto exchange is now under investigation over the potential mishandling of customer funds. FTX CEO Sam Bankman-Fried reportedly lent billions of dollars worth of customers' assets to trading firm Alameda Research, which he also managed until last year." according to the same online publication.
We suggest that you check out the complete original article in order to learn more details about this.
FTX in the news
Tron founder Justin Sun says he's working with FTX to help a group of crypto investors in the wake of the exchange's collapse.
In a message that has been retweeted by FTX founder Sam Bankman-Fried, Sun said that he and FTX are working together to "initiate a pathway forward".