According to the latest predicitons coming from a popular crypto analyst, there will be a crypto asset that will challenge Bitcoin. Check out the latest reports below.
A crypto asset to challenge Bitcoin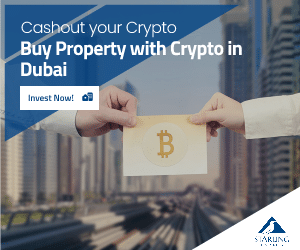 A popular crypto analyst says one big milestone will determine the altcoin that can challenge Bitcoin's (BTC) dominance.
In a new strategy session, the anonymous host of InvestAnswers said that the blockchain to first amass one billion users will dominate the market.
"it all goes back to Metcalfe's Law and adoption. So the faster the development, the more value created. And the more value created, the more users. And the more users, the more value of the actual chain itself."
Metcalfe's Law reveals that the value of a network is directly related to the number of users it has.
He says there is more innovation taking place on altcoin blockchains than on Bitcoin, and this will boost value and attract more users.
"The number of developers on other blockchains is far higher than Bitcoin. Therefore, I do believe more value can be built into other chains beyond just stores of value and payments to do a whole bunch of different stuff."
He continued and said the following:
"And that will drive more users, which will bring about a much bigger network effect which will increase the value of the blockchain. That is key."
He made sure to explain that reaching one billion users is the target to achieve dominance in the crypto space, the same goal Solana (SOL) set when it first launched.
Regarding Bitcoin's price today, at the moment of writing this article, BTC is trading in the red, and the king coin is priced at $16,848.
The other day, we revealed that a crypto analyst says the crypto market could see a massive rally in 2023 depending on the actions of the US Federal Reserve. Check out our previous article for more news.