There is an important factor that will boost the value of Bitcoin this year. Check out the latest reports below.
This factor can boost Bitcoin's value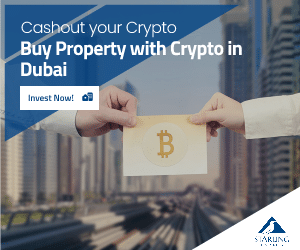 It's been just revealed the fact that the macro guru Lyn Alden says that people are starting to understand the unique value proposition of Bitcoin (BTC) following the collapse of several regional banks this year.
In a recent MicroStrategy World Panel Session, Alden says that Americans are beginning to realize that banks are risky, which she highlights is something that the rest of the world already understands.
"I think people took for granted what a lot of the world doesn't take for granted, which is that banks are risky, that there's risk there, especially if you're above certain insurance limits. Basically, you're lending to the bank to invest in a variety of assets, and most of us don't take the time to study the assets of the banks we operate in. Many of them are not public, so we can't even do so if we wanted to."
She said that the current banking crisis is opening the eyes of many investors to the value of Bitcoin.
The online publication the Daily Hodl notes the fact that the macro guru mentions a few of Bitcoin's fundamental properties that make the crypto king an attractive storehold of wealth.
"So we're seeing firsthand some of the risks that are just common throughout the world and the narrative of Bitcoin and basically being able to self-custody your own assets, having assets that can't be diluted, having assets that are not someone else's liability, I think are coming more to the fore. The narrative is obviously strengthened by some of these issues."
Bitcoin new price prediciton is out
At the moment of writing this article, BTC is trading in the green, and the king coin is priced at $27,132.
The creators of one of the top on-chain analytics firms in the crypto space believe that Bitcoin (BTC) is gearing up for an explosive move to the upside.
As the online publication the Daily Hodl notes, Jan Happel and Yann Allemann say that Bitcoin is likely poised to break above the key resistance area at $30,000.