We're in the third quarter of 2018, and even if time seems to fly by really fast, we know that crypto enthusiasts wish for it to accelerate. Why? Well, because they all wish to move beyond the dreary market conditions which have been plaguing ICOs for the past half a year and reach cozier lands.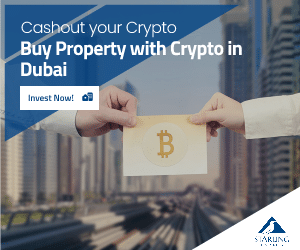 It's important to understand that the crypto market is being controlled whether we like it or not and the individuals who are controlling it, together with the professional investors basically have all the money in the world, so it's no wonder they own so much control.
Anyway, let's take a look at the most promising ICOs from Q3 2018.
Metabase
The team behind Metabase is building their very own blockchain, and it will be structured in such a way to tackle various critical issues in scaling which is essential for attracting global usage.
Their protocol handles the scaling challenge in more ways, and some exciting additional features are the Ray network, Spectrum network for off chain payments and priority pools for quick transactions.
It's in a favorable position to solve scalability issues and get the right to be called blockchain 4.0.
The Pre-ICO is now running, and it's scheduled to end on August 7th, 2018. The ICO will begin on September 4th and will run until October 16th.
Einc
Einc forked from the Ethereum blockchain at block height number 5078585 and launched their own decentralized organizational toolbox that is housed on their very own blockchain.
The Einc blockchain features a built-in Turing-complete programming language that allows anyone to create their own decentralized organization.
The Einc blockchain has an interesting option for in-house DApps that has been made available for startups that are ready to deploy like voting and payments mechanisms, pushing for a frictionless environment.
Einc claims to have reduced block time from 15s to 6s. The ICO opened on July 15th, and it will run until July 25th. The ICO will end sooner if the Hardcap has been reached.
Codex Protocol
Codex is a decentralized registry specialized in selling unique assets and it's backed by a consortium of industry leaders who are maintaining control over more than 5000 auction houses all over the world.
Codex aims to record, register and verify the essential data for every unique asset passing through their consortium of auction houses.
The platform is set to be an ecosystem for the newly founded wealthy crypto enthusiasts. Its target is to provide them with a way of buying unique and luxurious items with their crypto.
Whitelisting for the ICO is open from 2nd – 6th of July. The ICO is scheduled for late July and it will be open to whitelisted members only.
These are only three interesting ICOs worth keeping an eye on.