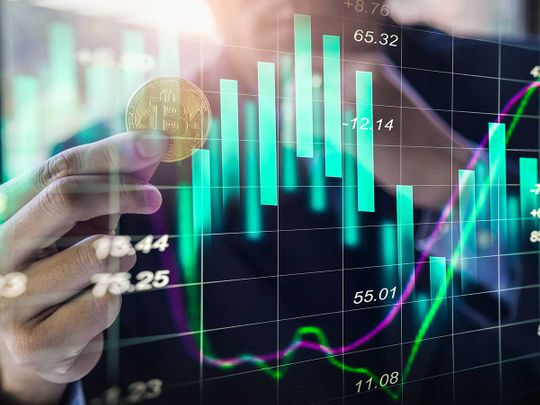 The crypto market is trying hard to recover following the price losses that it's been hit with. Check out the latest reports about what could trigger BTC price to move.
At the moment of writing this article, BTC is trading in the green and the king coin is priced at $20,588.
Bitcoin potential price triggers
It's been revealed dthat a popular crypto analyst addressed three catalysts that could lead to a reversal of Bitcoin (BTC).
In a new strategy session, the host of InvestAnswers said that the price of BTC could further drop if MicroStrategy CEO Michael Saylor decides to sell the business analytics software company's Bitcoin holdings.
He also says the potential collapse of stablecoin Tether (USDT), and the recent troubles at crypto hedge fund Three Arrows Capital could contribute to further capitulation in BTC.
"Catalysts for price down to $10,000, not under $20,000, but that's whichever way you like to think of it: I believe it could be a Michael Saylor selling Bitcoin or a nasty margin call, but we know that's all FUD as well… Tether implosion. Been talking about that for over a year now."
He continued and said the following:
"The Three Arrows Capital liquidation is happening. That could be nasty. They had $18 billion in assets. Now apparently they have $2.4 billion, so that's going to wipe out a lot of crypto assets…"
He also made sure to expla9in the fact that "It is true that Three Arrows Capital own a whole bunch of stuff like Avalanche, Solana, etcetera. Maybe that could cause a big dump. That could be a nasty wick down for some of these assets, we're not sure exactly what they hold yet."
He also said that the number four would be a nuclear war, and number five would be Tesla selling. "That's how I rank them."
On the other hand, he also said that three events could drive up the price of Bitcoin.
"In terms of a catalyst for gain: a spot ETF [exchange-traded fund] being approved in the United States, that could help. A major treasury, i.e. a big company buying Bitcoin and putting it on the balance sheet, good time to buy for treasuries, and maybe a new sovereign country, so they are some of the things that I see."