The crypto market looks great today, with the most important coins trading in the green. Despite the massive volatility that we've seen lately, there are all kinds of bullish predictions about digital assets.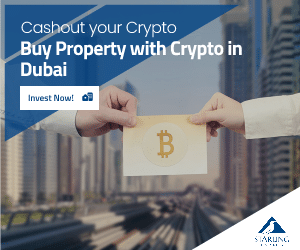 Now, an important trader and analyst explains the reasons for which he chose five blue chip coins for his top of digital assets with massive potential.
Michaël van de Poppe is analyzing the price action of five "blue chip" altcoins that could be showing huge upside potential.
Polkadot (DOT)
He just said that interoperable blockchain Polkadot (DOT) could ignite a strong rally if it takes out a heavy resistance area.
"Once it breaks $29, it's going to run very heavy here. Levels that I'm looking at with DOT to accumulate on are those two that we have here. So the level around $21 is one that I'm looking at. The level around $18 is the second level that I'm looking at."
Cosmos (ATOM)
One other project that the analyst included in his list is Cosmos (ATOM). This is a platform that aims to assist developers in building blockchains that can transact and exchange data, creating a decentralized Internet of Blockchains.
He says that Cosmos is likely to restart its uptrend if it manages to hold crucial support at $16.
Tezos (XTZ)
He also addresses the smart contracts platform Tezos against Bitcoin (XTZ/BTC).
He said that the pair is putting in higher highs and higher lows, and he also highlights that it could surge over 70% to 0.00019 BTC ($8.98) if it breaches resistance of 0.00011 BTC, worth $5.19.
Synthetix (SNX)
The analyst talks about the decentralized finance platform Synthetix.
He said that the coin could double in value against Bitcoin (SNX/BTC) if its stays above a key level.
"But if we do have some sort of sideways structure, this entire range [0.00021 or $9.91] is where you want to be looking at, and easily, you can just target ranges that are almost 2x from here in the Bitcoin pair."
Chainlink (LINK)
This is the last coin that the analyst is addressing. He said that LINK/BTC might due for one more leg down before it can ignite an uptrend.
This is the "range around 0.00041 BTC ($19.36) that is still untested. Those two ranges are where I would be scooping in a long at this point."
Stay tuned for more news about the most popular digital assets.