An important crypto trader seems to be really bullish on XRP. According to the latest reports, it seems that there are some new price targets out. Check out the details below.
XRP sees new optimistic predicitons about the price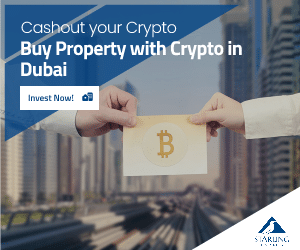 An important crypto analyst is bullish on XRP and says one Ethereum (ETH)-based altcoin is about to surge.
Pseudonymous crypto trader Altcoin Sherpa said that he is picking a support level for payments platform Ripple's utility token XRP using the Fibonacci retracement tool.
The trader predicted the fact that we could see a XRP retracement to the $0.46 level, the 0.5 Fibonacci level, and then a move to the upside.
"XRP: I'm bidding $0.466 for the standard."
XRP is trading for $0.50 at the time of writing.
According to the latest news coming from the online pubcalition the Daily Hodl, there is another altcoin on the trader's radar is the decentralized borrowing protocol Liquity (LQTY), which he says is forming a bottom and could soon break out.
"LQTY: Still think this is one of the better-looking swing trade charts out there IMO. Looks like accumulation / big compression with all EMAs (Exponential Moving Averages) and lots of volume transacted here."
The trader also made sure to say this:
"Buy and hold for a bit and watch it go up. One downside is it could take a while though."
XRP in the news
According to some new reports that we revealed back in March, it seems that institutional money continues to flow into XRP.
Back in March, we revealed the fact that the digital assets manager CoinShares said the fact that institutional crypto investment products finally ended their six consecutive weeks of outflows last week in a big way.
In its latest Digital Asset Fund Flows Weekly Report, CoinShares finds that institutional crypto investment products saw the highest inflows in over eight months.
"Digital asset investment products saw inflows totaling US$160m, the largest since July 2022. A marked turnaround following 6 weeks of outflows that totaled US$408m. While the inflows came relatively late compared to the broader crypto market, we believe it is due to increasing fears amongst investors for stability in the traditional finance sector."