Trader Who Predicted Bitcoin Hitting $100k Warns Investors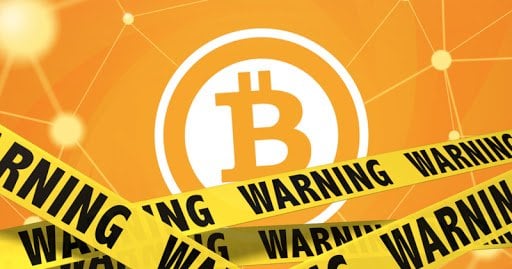 Despite the massive volatility in the crypto market and the significant drop in Bitcoin's price, there have been various optimistic crypto-related predictions that have been still popping up in the crypto space.
Probably the most popular one these days is the prediction claiming that the most important coin in the market will be hitting $100,000 in a couple of years.
The trader who supported the $100k prediction issues warning
A veteran trader who predicted that BTC would rise to $100k has a warning for crypto investors.
He is also known for calling the top of Bitcoin's last parabolic cycle and he just updated his views on crypto, according to the latest reports coming from the online publication the Daily Hodl.
Peter Brandt said BTC seemed to be at the start of a fourth parabolic phase, which was aiming at $100,000.
"Bitcoin takes aim at $100,000 target. BTC/USD is experiencing its fourth parabolic phase dating back to 2010. No other market in my 45 years of trading has gone parabolic on a log chart in this manner. Bitcoin is a market like no other," he said.
As the price of BTC rose in February, he said that the strong start of the coin suggests an even larger surge that could play out through 2021.
I am constructive on BTC, but let's look at facts

BTC has been in bear market for 26 months — not exactly a bull trend

— Peter Brandt (@PeterLBrandt) February 28, 2020
Peter Brandt warns traders to keep an open mind
Brandt said that traders should always keep an open mind, prepare to be nimble and show a willingness to change course in order to be successful in the crypto market.
"I receive a ton of criticism, sarcasm and trolling because I change my mind on markets. Just to let you trolls know, I take my willingness and ability to change my mind quickly as a point of survival and pride as a trader," he said.
Today, the most important coin in the market is trading in the green.
CoinMarketCap
CoinMarketCap is a website that provides cryptocurrency market cap rankings, charts, and more. It was purchased by Binance for $400M in 2020.
An experienced finance writer for more than 10 years, active industry watcher, and gadget enthusiast.
CEX.IO
Coinbase
Binance
Lasted news