Tradeshift is a business network that connects buyers with suppliers. It has amassed a large consumer base in 200 countries. Currently, it supports over 800,000 businesses and is looking to use that platform to start offering new services. The company introduced Tradeshift Pay and Tradeshift Cash, services aimed to facilitate the payment processes for businesses, reports the website Norskecasino.casino.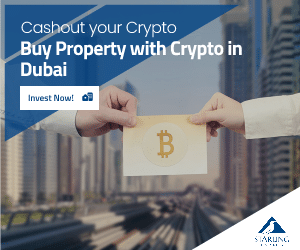 Tradeshift Pay is aiming to eradicate the classic problems with the traditional "accounts receivable" method, where suppliers are promised payment for services or products provided. It is often the case that businesses can't make good on these promises and the accounts have to be consequently written off. This creates many problems for suppliers. Sometimes the cash flow problems are so severe that they have to seek additional funds to continue operating. Tradeshift Pay offers a solution to this problem. With high-level AP automation and e-invoicing, these problems will be dealt with easily by companies.
Tradeshift Cash utilizes blockchain technology for innovative solutions. The service offers customers a platform to trade unpaid invoices at a discount with an investor base. This service can be used to raise capital quickly and effectively, improve cash flow and increase working capital in a short period of time. Tradeshift Cash will have all the benefits of a blockchain-based technology, such as transparency, speed, and effectiveness. Tradeshift CEO, Christian Lang, commented on the news saying: "[having] the transactions on a public ledger, [..] ensures complete transparency. Also, the ability for companies to prove that they have legit transactions".
"We have always believed that the future of supply chains is 100 percent digital and that connecting trade is just the first step to a digitally connected economy. This investment will enable us to continue our rapid growth and consolidate our leadership position," – Mr. Lang said. Tradeshift raised $250 million is a Series E funding. Goldman Sachs, a famous US investment bank, was one of the leading investors, lending the venture a valuable seal of approval. The funding round brings Tradeshift's valuation to $1.1 billion. Other investors include Public Sector Pension Investment Board and HSBC.
On questions, if the company was using the buzz on blockchain technology to simply drive up the value Christian Lang responded: "We're a very fast growing SaaS company. Our valuation is backed by our revenues. Investors like Goldman Sachs, PSP, they're very savvy. I don't think they invest without making sure these things are where they need to be. We're very comparable with other companies that are trading right now. I feel pretty good about where we are. It's not like we attached blockchain and became a blockchain company."
Read more on this topic:
https://norskecasino.casino/nyheter/tradeshift-introduserer-blokkjedebasert-finans-og-henter-inn-250m/