Tron CEO Justin Sun Calls Binance Coin A "New Bitcoin" Following BNB's 141% Price Rise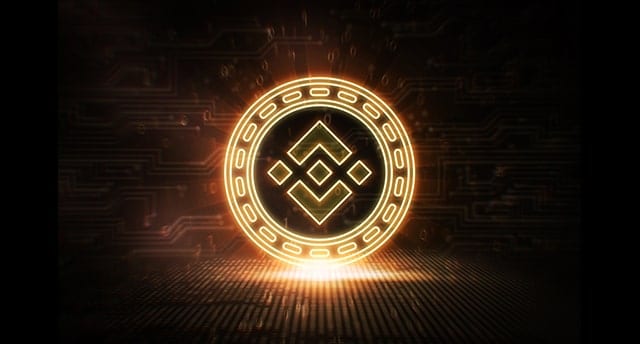 Justin Sun is back with more bold affirmations. It seems that the founder and CEO of Tron is placing Binance Coin (BNB) on par with Bitcoin these days.
This comes right after BNB experienced a considerable rise in price.
BNB surged 141%
Back in January, BNB hit a low of $5.90, and since then it rose to $14.23 which is a 141% surge.
With this move, the coin managed to outperform the rest of the market.
After it began the year placed on the 31st position on CoinMarketCap, now BNB proudly takes the 8th position in terms of market cap.
Potential catalysts for the price surge
Probably the coin's massive price surge from this year is the launch of Binance DEX which is Binance's new decentralized exchange platform which uses BNB as their base pair.
Binance CEO Changpeng Zhao (CZ) was recently live on Periscope, and he made sure to highlight the fact that it probably has more use cases than most other coins in the cryptosphere.
New use cases for $BNB are popping up every day! Show how you can #useBNB – and get creative!

20 BNB will go to each of the top 10 videos ranked on Twitter by number of retweets + comments + likes. Read more on the contest here:https://t.co/eXVBrjVEI5 pic.twitter.com/pXNMs0g4fu

— Binance (@binance) November 4, 2018
"There's so many places you can use BNB. I will not iterate all of them. But you can use it to buy airplane tickets, hotels. You can use it for collateral for loans. You can buy many things with it. We focus on increasing the utility of BNB. This is why it's tough to calculate the value using a formula," CZ said.
Huge Congrats on $BNB, a new #Bitcoin❤

— Justin Sun 🅣🌞 (@justinsuntron) March 5, 2019
He continued and stated "I think right now the BNB token probably has more use cases than most other coins out there. And we continue to build."
In other news, it's also exciting that CZ has recently announced that Binance is giving away $100,000 to users who are testing the company's new decentralized exchange.
https://twitter.com/ReallyTrader/status/1101416624211542016
He made the announcement on Twiter where people were both excited but also slammed the Binance DEX for being called a DEX when they believe it's not one.