Tron dApp Usage Surpasses Ethereum And Justin Sun Announces 100 Million Blockchain Gaming Fund Tron Arcade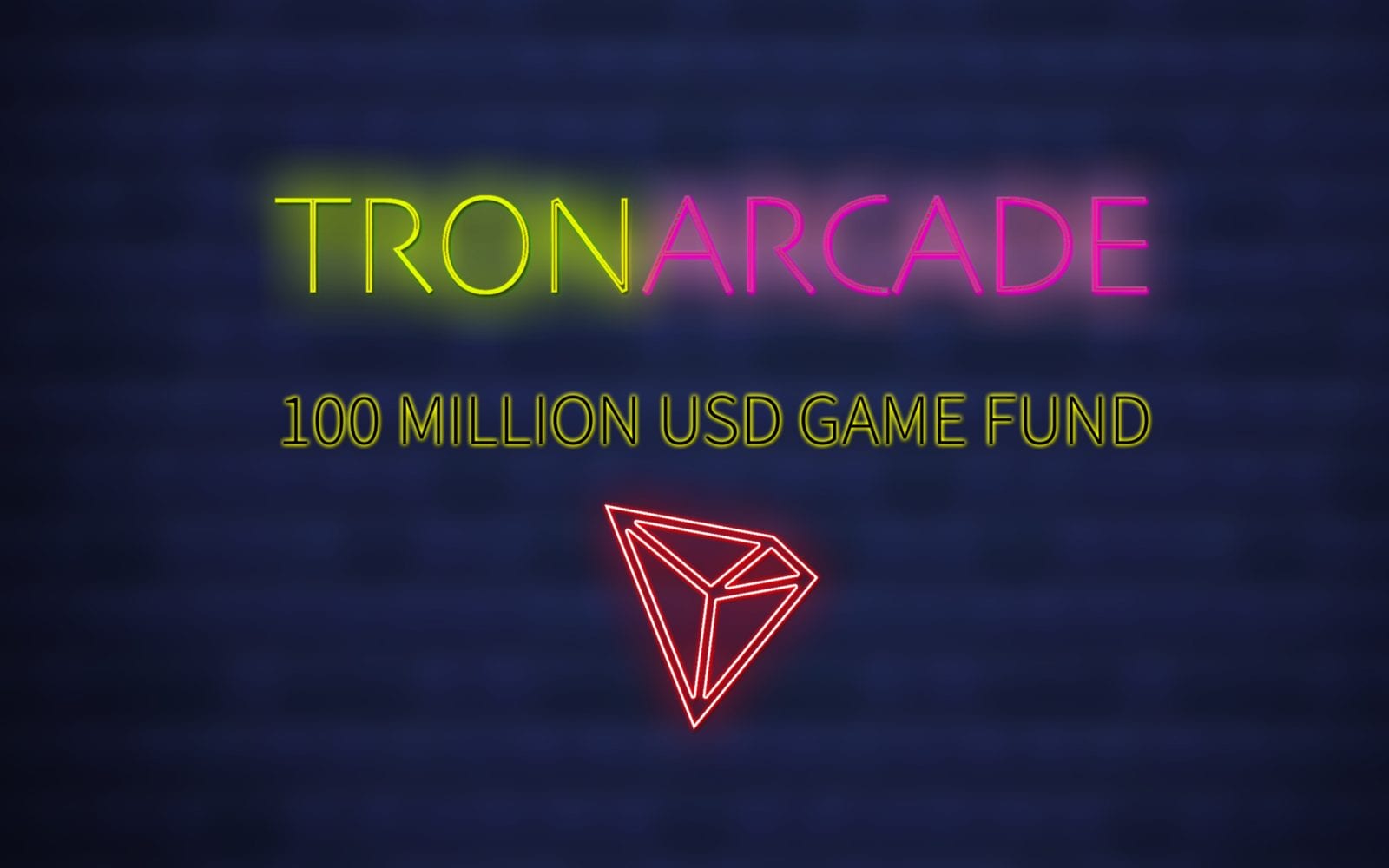 The bearish market which lingered almost throughout all 2018 had minimal impact on Tron, and the company really seems to be having the best year so far.
The platform is just a few months old but already has a massive user base and lots of other essential achievements which make its founder Justin Sun more than proud.
It even surpassed the Ethereum platform in almost all categories.
Tron vs. Ethereum
The latest data coming from DappRadar, it seems that the top ranking dApp on the Tron network TRONbet flaunts more users that Ethereum's IDEX. TRONbet also surpassed it in terms of the number of transactions which take place in 24 hours.
The total value of transactions which are made across 24 hours is much larger on TRONbet.
The app reported over 200 million TRX (about $3.5 million). The IDEX exchange reported a trading volume of 2,6000 ETH.
Alex Sunnarborg, founder of Tetras Capital, a hedge fund focused on digital assets, posted the stats from DappRadar on November 28, highlighting that the leading TRON dApps were all gambling related.
On a similar note, TRON dapp usage also now exceeds ETHs

The top dapp now has more:

(1) # of users

(2) # of txns

(3) Value of txns

The leading TRON dapps are also all gambling relatedhttps://t.co/AFRq1O9pXm pic.twitter.com/bGSSgOPrBc

— Alex Sunnarborg (@alexsunnarborg) November 29, 2018
Tron announces the launch of a blockchain gaming fund
The fund is dubbed Tron Arcade in an official announcement that was posted on Medium.
Tron Arcade blockchain gaming fund is reportedly designed to empower developers, and it will see a massive investment of $100 million over the next three years.
According to TRON CEO Justin Sun, the Arcade fund will "play a crucial role" in the company's quest to expand its popularity.
"TRON strives to tackle existing issues faced by the gaming industry by leveraging the open, transparent, and immutability of blockchain technology," Justin Sun commented in the press release.
He continued and explained that "TRON Arcade will play a crucial role in encouraging developers to join in our mission and provide the best blockchain gaming experience to users around the world."