Tron Reveals A New Project To "Re-Shape The Internet" – MPC Torch Privacy Protocol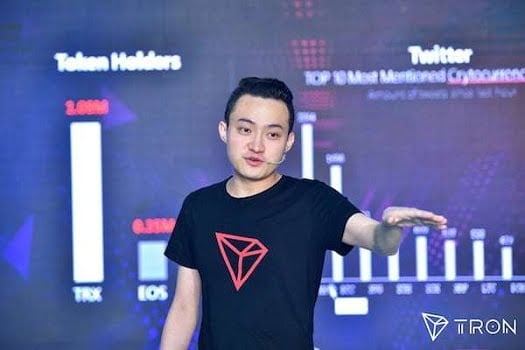 Tron was recently in the spotlight when it's been revealed that Forbes interviewed Justin Sun and he had a lot of exciting things to say for the Tron community.
Samsung, which you already know, is one of the world's largest technology brands added the project to its Blockchain Keystore.
The partnership with Samsung was, of course, a massive milestone for Tron, and the community could not have been more excited.
After that, Tron's CEO made headlines in a scandal. He was slammed by voices in the crypto space for using human tragedies to promote his "dying crypto asset TRX."
For instance, the online publication BeInCrypto slams the man saying that he's taking advantage of the tragedy triggered by the coronavirus to promote his business.
Sun tweeted pics of himself, sending medical supplies to China for all those affected.
This was not the only reason for which Sun was shaded – the same thing happened in relation to the death of Kobe Bryant.
As you know, the star basketballer died not too long ago in a terrible helicopter crash together with his daughter of only 13 years old, Gianna, and seven more people.
The same online publication we mentioned above reposted the tweet that Sun shared on his social media account and accused him of bringing up the late star's name in relation to Tron.
Tron reveals a new project that will change the Internet – MPC Torch
It's been just revealed by the online publication UToday that Sun has invited every member of the global crypto community to take part in the operations of his new privacy protocol, MPC Torch.
To become a contributor, a user should operate a server and subscribe by email.
Check out the list of 20 participants of #MPC Torch Project launched by #TRONZ team aiming to utilize zk-SNARKs-based ⛓anonymity to reshape the Internet.

To participate in MPC, please follow this link👉https://t.co/nTog8jxVXy pic.twitter.com/JhULYPYC6x

— Justin Sun🌞 (@justinsuntron) February 4, 2020
It's been also revealed that every on-boarded "privacy pioneer" will receive a special reward of $100.
People received the news with enthusiasm, but they are at the same time worried about the poor performance of TRX.
Justin Sun
Founder of TRON (TRX)
I am a technical writer, author and blogger since 2005. An industry watcher that stays on top of the latest features, extremely passionate about finance news and everything related to crypto.
CEX.IO
Coinbase
Binance
Lasted news