Tron (TRX) founder Justin Sun has High Hopes for Tron to be a Top-Six Crypto
Tron's (TRX) Main Net launch is approaching with quick steps as it's less than three weeks away. Justin Sun continually communicated with Tron enthusiasts and he recently wrote a letter to the whole Tron community on Tron's Medium page.
Future expectations include Top 6 for Tron
In the letter, Sun explains to the HODLers that the path is already set for Tron to finish Top 6 shortly. This would be accomplished similarly to the even dating on January 5th, and the difference would be that this time Tron would manage to maintain its top position.
"Expectations for the future are even higher. Our next goal is to become one of the top 6 cryptocurrencies in the world. We have actually achieved top 6 briefly on January 5, 2018, during TRON's astounding sprint out the gate. In 2018, we will reclaim and secure this title, which will mark TRON's global status as a mainstream public blockchain and lay a solid foundation for competition with Ethereum," Sun writes.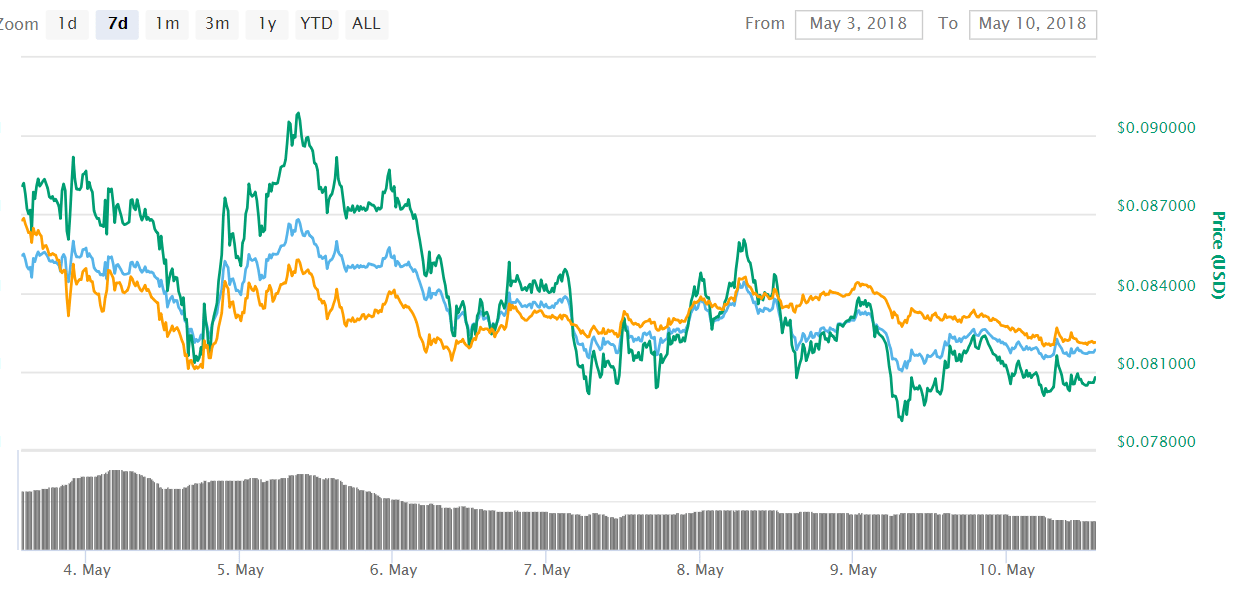 Sun credits Tron team for the crypto's success
Sun also emphasizes the brilliance and youth of the Tron Team and this is one of the primary reasons for which he sees the project as being so successful and being able to accomplish a top 6 position.
"Now that we are in the top 10, each move up will signify a significant change in the cryptocurrency structure. TRON is the youngest of the ten, but we are the most professional, with a team that brings experience from mainstream Internet companies like Alibaba. Compared to most stagnant crypto companies, TRON is agile and embraces change," he wrote in the letter.
The Main Net launch will happen on time
Sun also mentioned the upcoming launch of the Main Net on 31 May, and he reiterated that the platform is currently undergoing strong tests and it should be ready and on time. He says that the Tron team conducted high amounts of simulations and they optimized dozens of core parameters with BEB algorithms so everything should work out flawlessly.
It's also worth noting that the Tron DApp ecosystem currently has more than 20 startup teams that are developing. Tron's promising plans will make it just a matter of time until it manages to decentralize the web for real and TRX gathers more momentum all over the crypto markets.
Justin Sun
Founder of TRON (TRX)
An experienced finance writer for more than 10 years, active industry watcher, and gadget enthusiast.
CEX.IO
Coinbase
Binance
Lasted news