Tron (TRX) and vSport have agreed on a partnership, and the two are working towards launching a new era for blockchain soccer by launching the first world cup prediction market.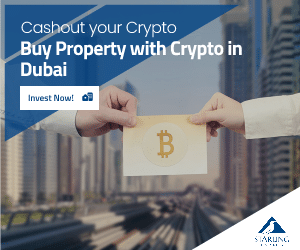 The partnership is expected to introduce a pedestal for sharing resources, collaborating on technical challenges, delivering premium contents, building communities, and expanding the two companies' tentacles.
The two firms are to collaborate to make blockchain technology a necessity in the sports industry, at the same time creating the soccer industry's blockchain ecosystem.
vSport is a blockchain project under Sports Value Foundation, it is registered in Singapore, and cofounded by Internet/AI entrepreneur Qiang Bai and soccer star Wesley Sneijder.
The company is the world's first fully open, non-profit, blockchain-powered platform specifically designed for the sports industry.
vSport has Netherlands-based world's largest sports social media, powerhouse 433, and China's largest youth sports platform Sport8. The firm aims to design a sports ecosystem, not only through cross-chain partnerships.
While foreseeing the possible outcome of the partnership and the importance of soccer in our society, Tron's founder Justin Sun said, "Soccer is the biggest sport in the world. It has the largest fan base, and the community has always had a keen sense and great enthusiasm for new things."
"Combining soccer, and even sports in general, with blockchain technology will effectively expand community support for blockchain. This will provide people with an enhanced experience of blockchain and even change their lifestyles. That's what we are going for with this Tron/vSport partnership," he said, adding that "Qiang has always sought to promote soccer. Then we have Wesley Sneijder, who not only helped the Netherlands dominate the field, but also has spearheaded soccer-related projects off the field."
"As a fast learner that embraces blockchain technology, it's likely that Wesley will completely change the structure of the soccer ecosystem through this initiative. Tron very much looks forward to this partnership," he concluded.
Qai, who also lend his voice on the partnership, said, "Collaborating with Tron allows us to join forces with another strong company, leveraging our soccer and sports resources to solve difficult soccer and sports industry-related issues. We will work together to build and nurture a healthy soccer and sports ecosystem. I believe this will be a great way to give back to soccer fans around the world."
Tron is creating stronger anchor in the crypto community. Observers see a future in the coin even before departing the ERC20 for its mainnet.