Tron (TRX)'s Justin Sun Says The Bear Market Is Over And Binance's Changpeng Zhao Foresees Increased Crypto Adoption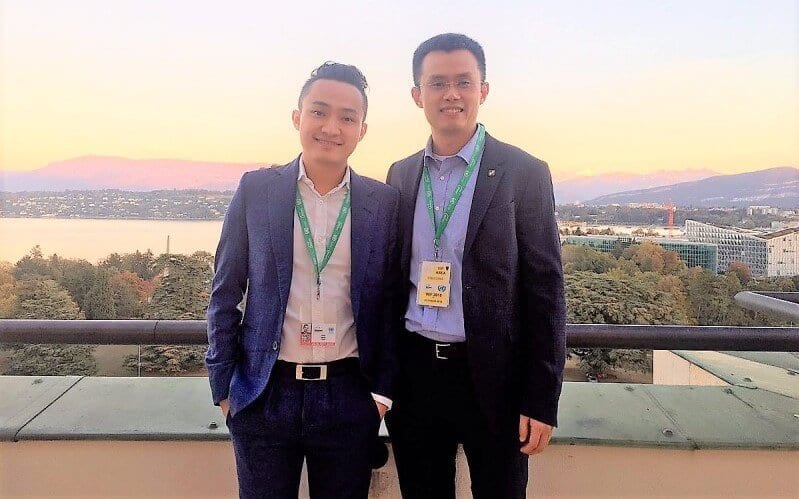 The crypto market may be finally free from the claws of the bearish trend that has been lurking around since back in 2018.
The last year has been called by many a year of correction for the market, a year which separated the valuable projects from the useless ones.
2019 is expected to be a better year regarding both prices and crypto adoption all over the world.
Things seem to be moving in the right direction so far, and Tron (TRX)'s Justin Sun believes that the bear market is finally over.
Justin Sun and Binance CEO CZ share new thoughts on the market
In an interview with the Chinese news portal Huoxing24, Sun and Binance CEO Changpeng Zhao (CZ) shared some pretty interesting thoughts on the crypto market.
Sun was asked about the future of Bitcoin and the whole industry, and he replied that BTC has already hit bottom.
He suggested that the year-long bear market has finally come to an end.
On the other hand, he doesn't think that we'll be experiencing any breakthrough in 2019 and he predicted that BTC's price would remain somewhere between $3,000 and $5,000.
Sun also said that "The opportunities for market breakthroughs this year include the explosion of the dapp ecosystem, the large-scale application of the lightning network, and the three major opportunities for BitTorrent's 100 million users to enter the cryptocurrency market."
CZ foresees increased adoption for crypto
CZ, on the other hand, said that he is not able to predict the future of BTC or if we've hit bottom or not.
He believes that we're definitely heading towards increased crypto adoption.
Samsung is the latest colossal name to support mainstream adoption. With its new flagship phone Samsung Galaxy S10 which will come with Bitcoin and crypto support, the company is encouraging the crypto mainstream adoption in more ways.
Justin Sun
Founder of TRON (TRX)
I am a technical writer, author and blogger since 2005. An industry watcher that stays on top of the latest features, extremely passionate about finance news and everything related to crypto.
CEX.IO
Coinbase
Binance
Lasted news