Justin Sun started this week by celebrating a new milestone on social media. Tron just reached 1.5 million followers on Facebook.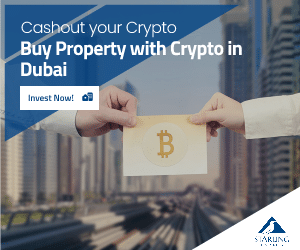 During a recent interview with Forbes, Sun discussed the brand new partnership with Line, Project Atlas and the independence from the Ethereum blockchain.
Policymakers in the US have been deliberating all kinds of criticism about crypto from the naysayers including economist Nouriel Roubini, Sun and more developers have minded their own business, remaining focused on developments and acquiring strategic partnerships.
"Korea and Japan are key strategic markets for us. As you know, these economies are doing a lot of heavy lifting in the tech industry and being available in those markets will let us connect with more partners as well as provide better product integrations for our token holders," said Sun.
Google Trends across the world
Google Trends shows that the interest in Tron has been growing and across the world, and managed to eclipse both Ripple and Ethereum during the past week. Tron flaunts 76, Ripple, 57 and Ethereum 34.
One of the reasons for this may be the rumored partnership between Tron and Baidu, the tech IT giant from China which is basically Google's equivalent there.
The partnership has not been yet confirmed.
CoinNess.com says that the Tron team confirmed that a partnership is in the works between them and Baidu.
More than that, on Friday, Justin Sun posted on Twitter that the company was looking to make a move much bigger than the partnership between Tron and BitTorrent and that this new deal would be worth billions of dollars.
Top 10 most mentioned cryptos on Twitter
On Twitter, Tron is almost on par with Bitcoin having 1,858 tweets per hour compared to 1,886 tweets for Bitcoin, CoinTrendz reported.
Speaking of a potential partnership between Tron and Baidu, if such a thing becomes a reality, Tron will probably have its best year in 2019 and TRX could see massive adoption.