Justin Sun is addressing the future of crypto in China. Check out the latest reports revealed about what he has to say.
Justin Sun addresses China's stance on crypto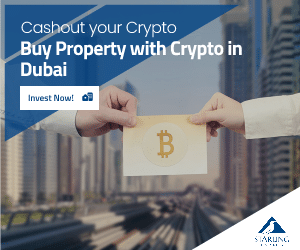 Billionaire Justin Sun is expecting China to shift its policy on cryptos after banning the digital assets last year.
In a new interview with Bloomberg TV, he said that he believes a crypto policy change in China could come as early as next month.
"Definitely for the crypto policy in China, I'm optimistic. China is facing a big change I think in the next month or two. I think after the new leadership, we will definitely see a lot of change in the economic policies and the even for lots of industry policy. And I believe crypto and the blockchain is definitely on the table."
Sun and Huobi Global
Sun recently joined an advisory board for Huobi Global. Just to refresh your memory, this was once China's top crypto exchange.
He said that he would like the company to return to China if the policy change happens.
Sun also says he is among the top holders of Huobi's native token HT.
"Yes, I own lots of HT tokens for sure. I will say tens of millions. Some of it I already owned before I became an advisor since I used HT since day one. When Huobi first founded in 2013, I started to accumulate HT on my own. But right right now, I will definitely see myself as one of the biggest HT holders."
Sun addresses boosting crypto adoption
Not too long ago, Sun addressed boosting crypto adoption.
Here's the latest tweet in which Sun addresses bringing the blockchain tech into the Caribbean.
🌐I have never stopped working on advancing the development of e-commerce and #blockchain technology in the Caribbean region.
🙌#TRON is honored and committed to continuing this effort to assist in adopting blockchain technology and #DeFi applications globally. https://t.co/ITmcoCNYZ0

— H.E. Justin Sun🌞🇬🇩🇩🇲🔥 (@justinsuntron) October 13, 2022
Someone hopped in the comments and said this: "Listen man, people may love you, hate you, but they gotta respect the work you put towards blockchain / crypto global adoption. Congrats on this milestone and let this be first of many!"