It's been revealed that following the moves that Binance planned to make in order to help FTX, now another savior appears Tron's Justin Sun. Check out what he says he plans on doing in order to try and fix the worldwide crypto disaster.
Justin Sun to work with FTX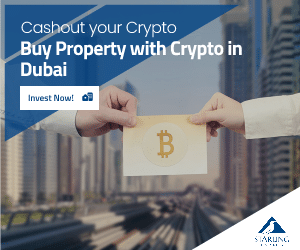 Tron founder Justin Sun says he's working with FTX to help a group of crypto investors in the wake of the exchange's collapse.
In a message that has been retweeted by FTX founder Sam Bankman-Fried, Sun said that he and FTX are working together to "initiate a pathway forward".
It seems that Sun is looking to exclusively help holders of Tron-related tokens whose funds on FTX were lost in the implosion of the exchange.
"Further to my announcement to stand behind all Tron token (TRX, BTT, JST, SUN, HT) holders on FTX, we are putting together a solution together with FTX to initiate a pathway forward."
Sun says he and his team have been exploring a solution non-stop. This is happening after Binance has backed out of its potential bid to acquire FTX.
This is only the initial step taken towards a wholistic solution that is being crafted to resuscitate and return to normalcy for all #FTX users. I greatly appreciate the collaborative work between @FTX_Official teams 🔥

— H.E. Justin Sun🌞🇬🇩🇩🇲🔥 (@justinsuntron) November 10, 2022
"The ongoing liquidity crunch, despite short-term in nature, is harmful to the industry development and investors alike."
He continued and said the following:
"My team has been working around the clock to avert further deterioration. I have faith that the situation is manageable following the wholistic approach together with our partners. Stay tuned."
Here's another relevant tweet that he shared:
#TRON Ark building is well underway, the modern time crypto voyage for #FTX users to weather the crypto storm. We are on standby backed by the robust global infrastructure @HuobiGlobal Stay safe and dry @FTX_Official 🔥 pic.twitter.com/tBcZ4uXHU0

— H.E. Justin Sun🌞🇬🇩🇩🇲🔥 (@justinsuntron) November 10, 2022
Stay tuned for more news and make sure that your funds are safe.