Mass crypto and blockchain adoption has been one of the most important goals that the crypto industry managed to set. There have been a lot of moves taking place that mirror the success of this goal, and they seem to continue.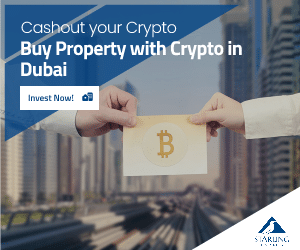 Check out the latest reports coming from the founder of Tron, Justin Sun.
Justin Sun and blockchain adoption
Here's the latest tweet in which Sun addresses bringing the blockchain tech into the Caribbean.
🌐I have never stopped working on advancing the development of e-commerce and #blockchain technology in the Caribbean region.
🙌#TRON is honored and committed to continuing this effort to assist in adopting blockchain technology and #DeFi applications globally. https://t.co/ITmcoCNYZ0

— H.E. Justin Sun🌞🇬🇩🇩🇲🔥 (@justinsuntron) October 13, 2022
Someone hopped in the comments and said this: "Listen man, people may love you, hate you, but they gotta respect the work you put towards blockchain / crypto global adoption. Congrats on this milestone and let this be first of many!"
EU Parliament adopts new crypto bill
The European Union has inched closer to adopting a bill that seeks to regulate crypto assets and establish financial safeguards in the region.
According to ECON Committee Press, lawmakers have green-lighted the provisional agreements on the Markets in Crypto Assets Regulation (MiCA).
Just to refresh your memory, the negotiators from the Council of the EU and ECON struck provisional agreements on the MiCA, which include matters involving the transparency, authorization and disclosure of crypto transactions as well as measures against financial crimes.
"The new legal framework will support market integrity and financial stability by regulating public offers of crypto-assets. Finally, the agreed text includes measures against market manipulation and preventing money laundering, terrorist financing and other criminal activities."
After the approval by the Economic and Monetary Affairs Committee of the proposed crypto legislation, the final vote with the Parliament will follow.