Tron spiked more than 12% according to the latest data on CoinMarketCap. TRX is currently priced at $0.026997.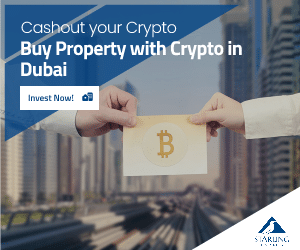 This came hours before Justin Sun announced the network's super representatives had achieved consensus and the Tron Virtual Machine is about to launch.
On the 28th September, Tron's team revealed for the community that the activation of the Tron Virtual Machine would take place on or before the 8th of October.
Tron Virtual Machine launches today
The VM is a really essential step for the blockchain because it will give developers the necessary tools to create decentralized apps that can read and execute smart contracts on the Tron network.
TRX's price surge also follows a new interview with Justin Sun who toldInvestopedia that he believes that Tron will become a top ten crypto by market cap in the next half a year.
"If we look at the top 10 cryptocurrencies, many of them are not motivated to continue innovating or improving their product. They represent the older generation of cryptos. Tron, on the other hand, is a young company with cutting edge technology, with much more room for growth. We are confident that Tron will surge into top 10 in the next six months."
Sun said that TRX would surpass Ethereum on its way to becoming the world's most massive decentralized protocol.
Tron will host a two-day developer conference in 2019
Justin Sun and the Tron Foundation had hinted earlier this year at the possibility of hosting a developer conference as soon as the project was independent from the Ethereum platform.
The team has kept its word and launched a new website for the Tron Developer Conference which is scheduled for early 2019 in San Francisco.
The team behind Tron is encouraging developers to take part in the event to fuel their mind.
The conference will feature inspiring content from the industry's most significant names, and important community members will bring the participants into the vibrant world of Tron.