The stablecoins subject can be found all over online these days. Check out the latest reports about the use cases that stablecoins have, as noted in the online pubcalition the Daily Hodl.
Stablecoin use cases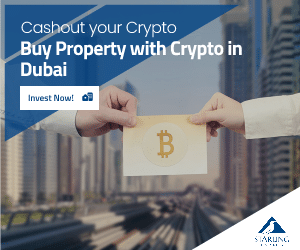 Macro guru Lyn Alden has recently said that stablecoins are currently serving two main use cases in this decade.
In a new interview with Anthony Pompliano, Alden says that as a digital representation of currencies, stablecoins are crucial to the operation of crypto exchanges.
Two major roles of stablecoins
Here's what Alden had to say:
"Stablecoins are serving two significant roles right now. One is as a unit of account for a lot of trading platforms, either centralized offshore exchanges or in some of the DeFi [decentralized finance] markets."
Alden continued and said the following:
"It's basically a digital representation of dollars. It's still dollars. I'm not talking about the algorithmic variety, but the actual fiat-collateralized variety. Those are just dollars in this kind of more efficient wrapper."
Aden also says that in some nations, stablecoins are also used to minimize the impact of volatile currencies.
"The second use case, the one that actually interested me more, is people in emerging markets or frontier markets, in countries with failing currencies, stablecoins are useful for them to hold for kind of intermediate-term savings."
The crypto space today
According to the latest reports, the Bitcoin rally could start this week.
Some crypto analysts believe Bitcoin (BTC) is due to break out this week, but they all say the rally won't likely happen in a straight line.
Pseudonymous crypto strategist Credible followers that he sees Bitcoin finally breaking out of its immediate resistance at $25,000, but only after BTC revisits support near $22,000.
"No change to this idea – still looking for a move down to GREEN or at least the swing low denoted by the RED X here before continuation to the upside to $25,000+."