The crypto market shows strong signs of recovery these days. Check out the latest bullish reports below.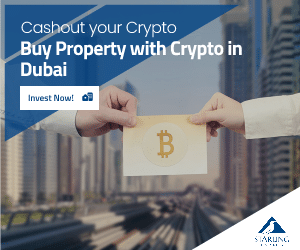 The crypto market looks strong at the beginning of this week and a lot of experts are bullish on the most important coins. Today, we are addressing Ethereum and its challengers. At the moment of writing this article, ETH is trading in the green and the coin is priced at $1,121.
ETH bulls are around the corner
It's been just revealed that an important crypto analyst says one Ethereum (ETH) challenger is beginning to flash signs of strength despite the sustained bearish trend across the digital asset markets.
Pseudonymous analyst Pentoshi said just recently that smart contract platform Solana (SOL) looks bullish as it continues to stay afloat despite last week's sharp correction.
"SOL incredible strength through all this. Once the market settles, I think it's good for $34 and potentially $40. Managed to hold on through the carnage of the last week entirely. I grabbed a small bag."
At the time of writing, Solana is changing hands for $33,77.
Another crypto strategist Cantering Clark is also bullish on Solana. The trader says that he placed long positions on Solana with the expectation that SOL will take out its diagonal resistance.
"Some very interesting buying on SOL right now. Strength against all other pairs is quite pronounced. If we get some type of breakout of this decline, I will be on this like white on rice."
Bitcoin optimistic prediction
The other day, we revealed that according to the latest reports, the Nexo crypto lending platform co-founder Antoni Trenchev said that he's not turning his back on Bitcoin (BTC) despite BTC losing more than 70% of its value since late 2021.
During a new interview with Bloomberg Technology, Trenchev says Bitcoin experienced brutal price swings to the downside two years ago before rallying in a major way, and he anticipates BTC to manifest another bull cycle.