The mass adoption of crypto in the UK seems to be going great lately. Check out the latest reports that will boost the nation to become a crypto hub.
UK to become a new crypto hub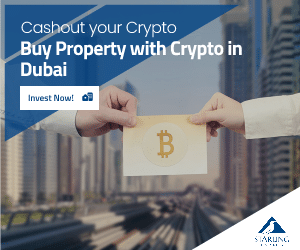 According to the latest reports, the United Kingdom's new prime minister is an apparent fan of digital assets. It's been reported that he just said he wants to make the country a hub for crypto technology.
According to the New York Times, Rishi Sunak, 42, the son of Indian immigrants, has become the first person of color to lead Britain. It's more than obvious that his leadership comes during challenging economic times.
In Sunak's former role as UK's Chancellor of the Exchequer, the government's chief financial minister, he showed that he is interested in boosting the crypto industry.
In April, he announced the establishment of a "Crypto asset Engagement Group."
This is comprised of those from both the industry and regulatory authorities to advise the government on how to address digital assets.
He also called for analysis on ways to modify tax policies in order to encourage the growth of the crypto market.
"It's my ambition to make the UK a global hub for crypto asset technology, and the measures we've outlined today will help to ensure firms can invest, innovate and scale up in this country. We want to see the businesses of tomorrow – and the jobs they create – here in the UK, and by regulating effectively we can give them the confidence they need to think and invest long-term."
He continued and said this:
"This is part of our plan to ensure the UK financial services industry is always at the forefront of technology and innovation."
The mass crypto adoption is going great despite the challenges that the market has been seeing. Stay tuned for more news.