It's been just revealed the fact that the crypto companies in the UK don't stand a chance these days. Check out the latest news about this below.
UK crypto firms do not stand a chance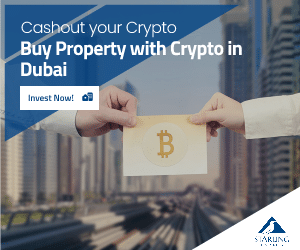 It's been just reported the fact that the crypto firms in the UK do no stand a chance. The rules for digital assets have tightened over the past few years. This is something that is clearly required in the light of the FTX collapse, according to the latest reports coming from the online publication Blockworks.
The same reports note the fact that there are solid regulations for the crypto industry that bring forth opportunities. This is a fact that is recognized by the UK Treasury.
The current state of affairs is showing that the UK high-street banks are impairing the opportunity by building barriers, the online publication mentioned above notes.
It's also important to note the fact that in France, when an organization is regulated in order to offer digital assets to a consumer via a regulatory framework, the banks are mandated to offer the firm banking facilities. We also have to mention the fact that the same online publication noted that there is a similar approach that should be implemented in the UK.
The UK has to embrace the opportunities that the new financial technologies are bringing. More than that, it's been also revealed the fact that the country should be prioritizing cross-industry partnerships as well.
The online publication that we mentioned above noted the fact that the crypto-related banking has been considered risky ever since 2018. If you recall, back then, the FCA issued a letter that reminded the high-street banks of the massive importance of due diligence when dealing with crypto businesses.
The online publication also noted the fact that in its latest crypto consultation, the UK Treasury did write that "risk taking is a desirable part of the cycle of innovation […] and we wish to manage, not stifle, this."
It's also important that we mention the fact that the consultation is in line with the UK government's aim to capitalize on the potential benefits that are offered by crypto in order to strengthen the UK's position as a world-leader in fintech.