Qtum (QTUM) is an exciting oasis in the crypto space and it has been quite underrated. Qtum is a business asset that allows developing smart contracts while at the same time offering the stability of the Bitcoin network. Qtum blockchain is pretty much similar to a hybrid made of Bitcoin and Ethereum.
Qtum may be heading towards brighter days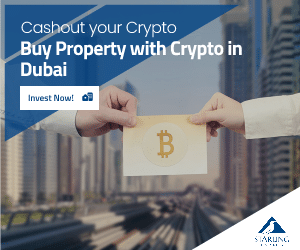 The lack of popularity and hype made this coin not the obvious pick for someone to make for their next digital asset. Bulls can hardly be associated with the coin for the same reasons. But now, it seems that some exciting news that comes from the Qtum network may change this and offer the crypto a high potential for the next couple of days. It looks like the Qtum Foundation is getting ready for a massive launch.
Prepare for Qtum X86
QTUM foundation revealed the launch of Qtum X86, its own virtual machine. The launch is set for tomorrow May 23. Obviously, this triggered tons of excitement among Qtum enthusiasts, and this is highly well motivated.
Qtum X86 is one of the most advanced virtual machines and unlike other virtual machines of crypto projects that only focus on their platforms and offer access to a single programming language, the Qtum X86 takes things to the next level.
The Qtum X86 expects mass adoption
The Qtum X86 was created to allows developers to build decentralized apps on the network using C++, C#, Python and other popular programming languages. It will also use fewer resources in the running nodes. In other words, the smart contracts will be less expensive to develop and execute on the Qtum blockchain.
The Qtum X86 expects mass adoption because the VM will perform the functionalities of more Virtual machines of different crypto projects. To further trigger mass adoption, Qtum also teamed up with PundiX. This is a crypto project that aims to build the infrastructure needed by cryptos to hit the market. The partnership offers a chance for Qtum to be marketed by PundiX.
The Qtum X86 owns the high potential of taking QTUM to the next level, and the market seems to agree.
Even if it's still an underrated project, the launch of Qtum X86 and the latest partnership could trigger a crypto bull run.