​Following a $1.8 million seed round in April of last year, the popular decentralized exchange (DEX) Uniswap raised another $11 million in a Series A funding round conducted by a16z to develop the third version of the protocol. This has reignited arguments about a potential governance token for the Uniswap protocol.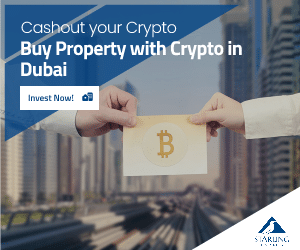 For a bit of background, Uniswap is a decentralized exchange protocol that enables users to convert Ethereum-based tokens on-chain in a private, secure, and non-custodial manner via an extremely user-friendly interface. Instead of using other books, Uniswap​ makes use of liquidity pools that aid in increasing the platform's exchange liquidity.
The application is now regarded as one of the most popular decentralized exchanges for Ethereum tokens, as more than $59.5 million worth of Ethereum tokens are currently held in its liquidity pools.
The Future of Uniswap
Uniswap's most recent capital raise will be directed towards enhancing the protocol and building the third iteration of the DEX, which will significantly improve capital efficiency and add new functions.
The trading application earned funding from distinguished tech funds such as a16z and Union Square Ventures, alongside crypto native funds that include Paradigm and ParaFi capital.
As for the shares in the company behind the protocol, Universal Navigation Inc., they were sold to investors. We should mention that the second version of the platform came with a protocol fee of 0.05 percent that can be enabled or disabled. For now, the fee is off, but at $1.5 billion of volume in July, Uniswap​ LLC would have earned $750,000 from this fee alone.
Those who invested in Uniswap's Series A will probably capture value from the 0.05 percent protocol fee when the feature is turned on. Since the shares of the company were sold to investors, there is still a place for a governance token that allows holders to vote on the way the Uniswap​ protocol functions.
Still, the team's hesitation in using a governance token as the main fundraising vehicle may be suggesting the team's plan is to keep the platform as it is – without a native token.