Following JPMorgan's latest move, it looks like more banks are following through. Check out the new reports about this below.
US banks to restrict cash withdrawals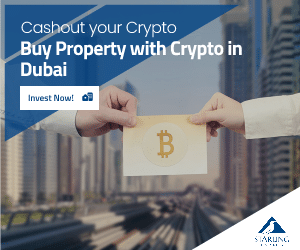 Macro guru Hugh Hendry has just addressed the US banking system amid lingering turmoil in the financial sector.
In a new interview on Stansberry Research with Daniela Cambone, the hedge fund manager said the Fed's tight monetary policy has increased the probability that banking customers could one-day face restrictions on the amount of cash they can pull out.
"If we went back a year ago, the probability you would assign to that would be almost zero. And all I'm saying is that probability, like mercury, is rising."
He continued and said the following:
"Why is it rising? It's rising because we have experienced, I call it the Fed folly. One can say factually that this Fed hiking is the fastest and of the greatest magnitude. They've never done this before…
We no longer live in an environment where it seems prudent to have all of your money in the banking system, and certainly not congregated around one lender."
JPMorgan freezes customers' bank accounts
It's been just revealed the fact that JPMorgan is "persistently" discriminating against its own clients and closing bank accounts without warning. This is according to the Republican attorneys general from 19 states.
The law enforcement officials that are led by Kentucky Attorney General Daniel Cameron, sent a letter to JPMorgan CEO Jamie Dimon. They were stating that the banking giant's practices go against the company's own policies on equality.
The letter, which has now been published by the Wall Street Journal, states that JPMorgan has repeatedly discriminated against customers and this was reportedly based on their religious or political beliefs.
"It is clear that JPMorgan Chase & Co. (Chase) has persistently discriminated against certain customers due to their religious or political affiliation. This discrimination is unacceptable. Chase must stop such behavior and align its business practices with the anti-discrimination policies that Chase proclaims."